Cynthia M. Ruiz
President; Appointed by the Mayor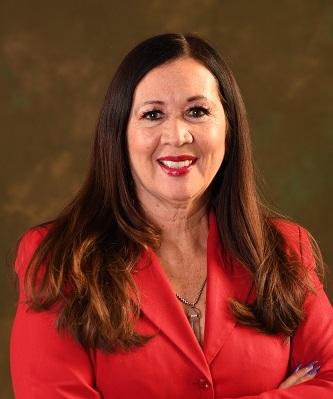 Current Term: 07/01/2019 – 06/30/2024
Governance Committee
Cynthia M. Ruiz was reappointed to the Board by Mayor Eric Garcetti for the term ending June 30, 2024. She was originally appointed by Mayor Garcetti on September 16, 2015.
Ms. Ruiz is the owner of Cynthia M. Ruiz & Associates, a Marketing Consulting Services firm in Los Angeles. She has also served as deputy executive director of external relations for the Port of Los Angeles. In this role, she was responsible for providing strategic external relations leadership and support to Port senior management and the Harbor Commissioners regarding legislative policy, communications, and regional economic opportunities that require Port and City of Los Angeles collaboration.
Prior to joining the Port, Ruiz was President of the City of Los Angeles Board of Public Works, where she worked to ensure that the Public Works Department delivered projects on time and on budget. The five-member board is the City's only full-time policymaking board, which is tasked with overseeing the activities of the City's third largest municipal agency and its more than 5,000 employees. Ruiz also served on the City's Emergency Operations Board and was the lead Commissioner for the City's Bureau of Sanitation.
Prior to working for the City of Los Angeles, Ruiz worked as a rehabilitation counselor, and also as a mediator for the State of California Rehabilitation Bureau. She has extensive business experience running her own business, as well as overseeing the nearly billion-dollar budget at the Board of Public Works. She is a graduate of California State University, Los Angeles, where she earned both her bachelor's and master's degrees in counseling.