LACERS Active Members April Update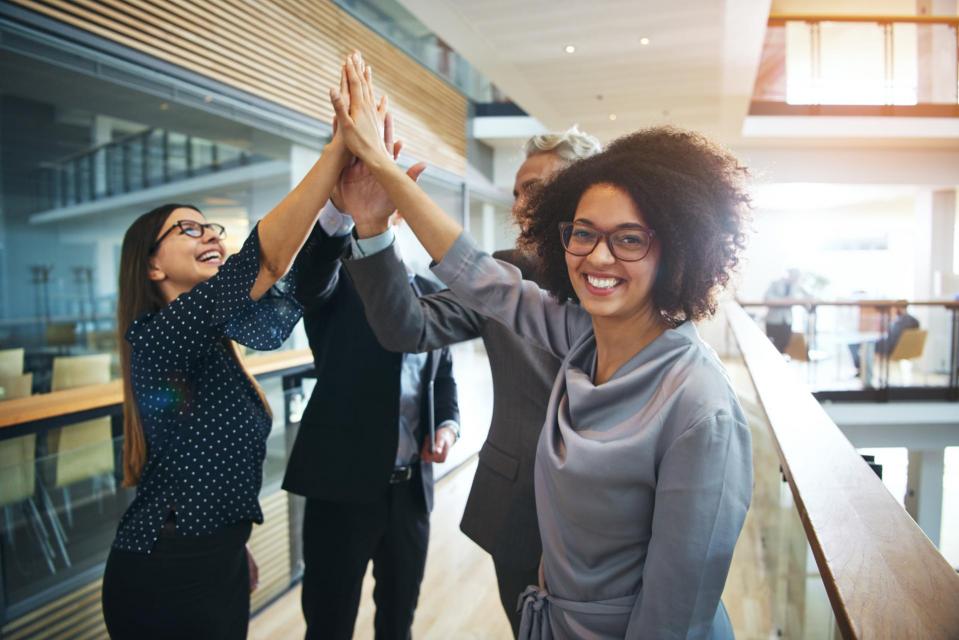 GETTING IN-PERSON ASSISTANCE JUST GOT EASIER
Appointments are no longer needed when visiting LACERS at our new location at 977 N. Broadway in Downtown Los Angeles' Chinatown. We are open Monday – Friday, 7:00 a.m. – 4:00 p.m.*
All online services and virtual counseling remain available for our Members. Please contact LACERS at (800) 779-8328 for assistance.
*Please note a current government-issued photo identification or City employee badge is required to enter our building except when attending public meetings of the LACERS Board of Administration. Also, parking is not available at the building. Paid parking lots, public transit, and street parking are available nearby.
IN-PERSON TIER 1 PLANNING FOR RETIREMENT SEMINAR – SATURDAY, MAY 13
Take a proactive approach toward retirement and attend an upcoming in-person Planning for Retirement Seminar at LACERS on Saturday, May 13 at 9:00 a.m. Please note light refreshments will be provided, but parking is not available at the building. Paid parking lots, public transit, and street parking are available nearby.

Spots are filling fast. Register via MyLACERS.
RECIPROCITY: AN INFORMATIONAL WEBINAR FOR ACTIVE MEMBERS – WEDNESDAY, MAY 31
Have you worked for another California governmental agency? Are you interested in learning more about retirement portability options and their advantages? If so, join us for a webinar on Reciprocity on Wednesday, May 31, at 10:00 a.m. This hour-long webinar will explain Reciprocity requirements and include a question-and-answer session.
You can register online through your MyLACERS account or by calling LACERS at (800) 779-8328, RTT (888) 349-3996. Once you have successfully registered, expect Zoom access information to be provided at least one day prior to your event.
LACERS' ENVIRONMENTAL, SOCIAL, AND GOVERNANCE PROGRAM
As a responsible investor and fiduciary, LACERS recognizes that environmental, social, and governance (ESG) risk factors may enhance LACERS investment risk-return profile by considering additional risk factors (i.e., ESG risk factors) in its investment decision making process that might otherwise be overlooked. Proactively considering ESG risk factors demonstrates LACERS' commitment to improved investment management practices in light of evolving changes in the global investment landscape.
The LACERS Board of Administration has directed staff to manage its ESG Program according to several ESG program guideline documents. The first document is the Responsible Investment Policy (RI Policy). The RI Policy identifies various ESG risks and strategic approaches and measures that add investment value while remaining consistent with the Board's fiduciary responsibilities and the stated goal and objectives of the LACERS Investment Policy. The RI Policy can be viewed on page 82 of the Responsible Investment Policy document.
The second document is the ESG Risk Framework. This Framework addresses several of LACERS' ESG priorities that include managing an ESG Program in accordance with Investment Policy, integrating the UN Principles for Responsible Investment, implementing a process for managing ESG risk exposures, exploring approaches to increase ESG investment exposure, and fulfilling the initiatives outlined in an annual ESG Action Plan. The Board believes that LACERS' ESG Program when implemented under these guideline documents will safeguard the integrity of the Investment Program while fulfilling its responsibilities and duties owed to its plan participants and their beneficiaries. The ESG Risk Framework can be viewed on page 84 of the Responsible Investment Policy document.
GAIN PEACE OF MIND WITH THE FAMILY DEATH BENEFIT PLAN
If the unexpected happens, what benefits are available to your loved ones? If you are newer to City employment, and have a young family or dependent parents, you should consider programs and coverages that can provide a monthly financial benefit in the case of your untimely passing. One such program offered by LACERS is the Family Death Benefit Plan. Learn more about the program by watching the Family Death Benefit Plan video available on the LACERS YouTube Channel.
PROTECT YOUR PERSONAL INFORMATION WITH SECURE DOCUMENT UPLOAD
When you visit the Secure Upload webpage, you can safely and securely submit forms and documents electronically to LACERS. This convenient option provides increased safety levels for your personal information.
UPCOMING BOARD OF ADMINISTRATION MEETING
The next meeting will be on Tuesday, April 25, at 10:00 a.m. Click here for more information.
*ADA Statement: Sign Language Interpreters, Communications Access Real-Time Transcription, Assisted Listening Devices, or other auxiliary aids and services may be provided upon request. To ensure availability, you are advised to make your request at least 72 hours before the meeting you wish to attend. Due to difficulties securing Sign Language Interpreters, notice is strongly recommended for five or more business days. For additional information, please contact (800) 779-8328 or RTT (888) 349-3996.