News & Events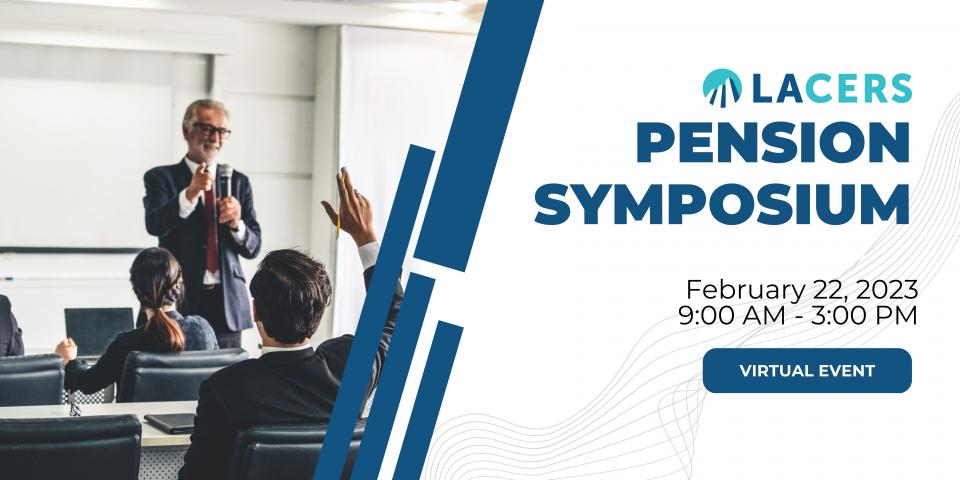 The 2023 LACERS Symposium will feature a range of speakers to educate all of our stakeholders regarding the national perspective of public pensions, risks to public pension funds, aspects of investments, retirement, and what's happening at LACERS.
Save the date and join us on our first virtual LACERS Pension Symposium on February 22, 2023 at 9:00 a.m.
Resources, Announcements, and FAQs
While we have adjusted how we do our work here at LACERS, we are still striving to provide the best service possible to our Members and their families.
Below you will find announcements and FAQs related to operations amid COVID-19.
To view resources and services provided in your area explore our: External Resources Section
To contact us via e-mail, please click here: Member Inquiry Form
Read the latest news articles and announcements for LACERS Members and stakeholders.
Active
Retired
Retiree Wellness