LACERS Active Members Update for June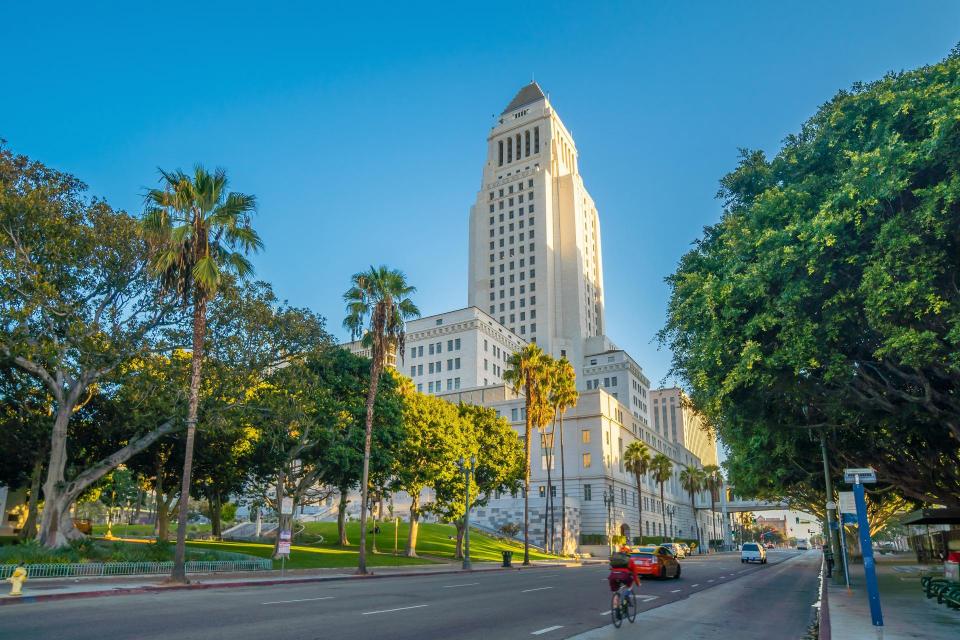 ANNOUNCEMENT
Upcoming City Holiday: LACERS will be closed on Monday, June 19, 2023, in observance of Juneteenth.
LACERS HEADQUARTERS HIGHLIGHTS VIDEO
Watch our new video to view the bright colors and unique features of our LACERS headquarters building at 977 Broadway. While enjoying the video, be sure to click on the subscribe button to begin receiving all of our newest video content available on YouTube!
IN-PERSON TIER 1 PLANNING FOR RETIREMENT SEMINAR – SATURDAY, JULY 15, 9:00 A.M.
Take a proactive approach toward retirement and attend an upcoming in-person Planning for Retirement Seminar at LACERS on Saturday, July 15 at 9:00 a.m. Please note light refreshments will be provided.
Register via MyLACERS.
LACERS PROTECTS YOUR INFORMATION. YOU SHOULD TOO.
LACERS cares about the security of our Members. That's why we regularly review and refine our privacy policies so that all Member information received and processed by our staff is always kept secure.
We would also like to remind you that as one of our Members, you, too, play a part in helping us maintain information security. The following recommendations are intended to help you avoid inadvertently disclosing your personal information:
Email: Think Before You Click
If you receive an unanticipated email or an email from an unknown sender don't follow any links or open any attachments. Simply delete the email. If you're ever in doubt as to whether an email came from a company or organization you're familiar with, locate the company or organization's contact information from a trusted source outside of the unanticipated email, and contact them directly to verify the email's authenticity.
Limit Posting Identifiable Information Online
Whether on websites or social media applications, don't post any identifiable information that you wouldn't be comfortable with a stranger knowing. For example, showing off your favorite pet "Sophie" on social media can leave you vulnerable if your password security questions ask for the name of your favorite pet.
Read Privacy Policies
A privacy policy is a declaration that describes how an organization will collect and use data about individuals who agree to it. By agreeing with an organization's privacy policy, you are expressing consent for that organization to use your data as described within its policy. Not all privacy policies are the same. Therefore, it's important to read and understand privacy policies before agreeing to them.
View our Privacy Policy.
When to Contact Us
If you suspect your personally identifiable information has been compromised in any way, please contact your local authorities immediately and notify LACERS by phone at (800) 779-8328 so that we can note your account.
HAVE YOU SIGNED UP FOR THE FAMILY DEATH BENEFIT PLAN?
The Family Death Benefit Plan (FDBP) is a voluntary program that provides a monthly financial benefit that may give your family increased financial protection should you pass away before retiring. An employee becomes eligible for membership in the FDBP after 18 months of City Service. There is a nominal cost per pay period. Learn more by watching a short video about FDBP on the LACERS YouTube Channel.
Ready to sign up? Complete the Election to Participate in FDBP form and submit it seamlessly for processing using Secure Document Upload.
DESIGNATING A BENEFICIARY FOR YOUR LACERS BENEFITS
The rumor is true. Beneficiaries on file with the City Personnel Department Employee Benefits or Deferred Compensation are not shared with LACERS. To update your beneficiary with LACERS, submit a Designation of Beneficiary form.
How can I view my Beneficiaries on file?
Log into your MyLACERS account to view your beneficiaries on file.
UPCOMING BOARD OF ADMINISTRATION MEETING
The next meeting will be on Tuesday, June 27, at 10:00 a.m. Click here for more information.
*ADA Statement: Sign Language Interpreters, Communications Access Real-Time Transcription, Assisted Listening Devices, or other auxiliary aids and services may be provided upon request. To ensure availability, you are advised to make your request at least 72 hours before the meeting you wish to attend. Due to difficulties securing Sign Language Interpreters, notice is strongly recommended for five or more business days. For additional information, please contact (800) 779-8328 or RTT (888) 349-3996.