LACERS Active Members Update for May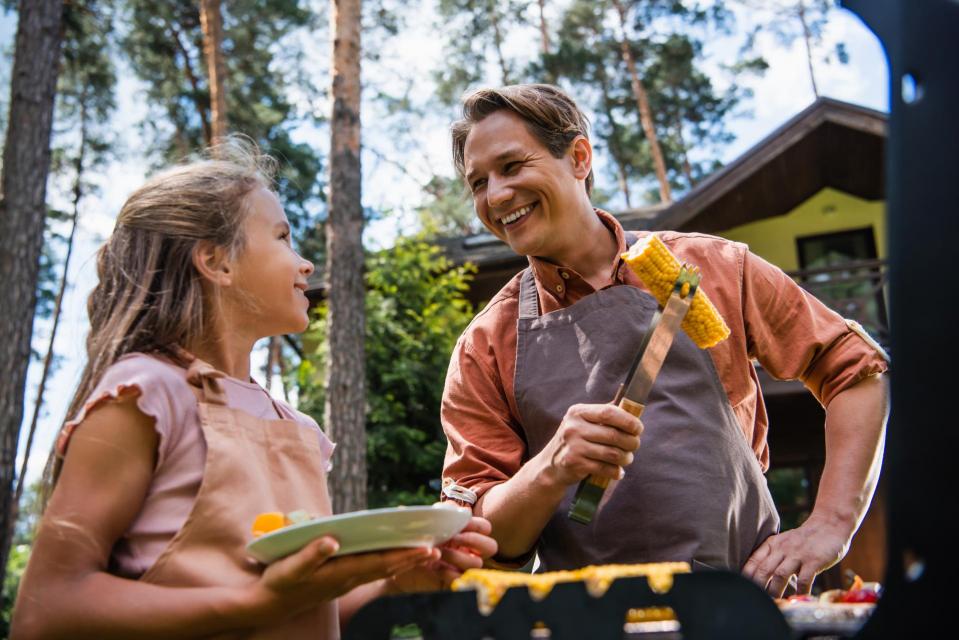 ANNOUNCEMENT
Upcoming City Holiday: LACERS will be closed on Monday, May 29, 2023, in observance of Memorial Day.
WE NEED YOUR FEEDBACK: TAKE THE LACERS FAMILY DEATH BENEFIT PLAN SURVEY
LACERS would like to better understand Members' knowledge of the Family Death Benefit Plan (FDBP). Please take our brief survey. Your participation is appreciated!
RECIPROCITY: AN INFORMATIONAL WEBINAR FOR ACTIVE MEMBERS – WEDNESDAY, MAY 31, 10:00 A.M.
Have you worked for another California governmental agency? Are you interested in learning more about retirement portability options and their advantages? If so, join us for a webinar on Reciprocity. This hour-long webinar will explain Reciprocity requirements and include a question-and-answer session.
You can register online through your MyLACERS account or by calling LACERS at (800) 779-8328, RTT (888) 349-3996. Once you have successfully registered, expect Zoom access information to be provided at least one day prior to your event.
IN-PERSON TIER 1 PLANNING FOR RETIREMENT SEMINAR – SATURDAY, JUNE 10, 9:00 A.M.
Take a proactive approach toward retirement and attend an upcoming in-person Planning for Retirement Seminar at LACERS on Saturday, June 10 at 9:00 a.m. Please note light refreshments will be provided, but parking is not available at the building. Paid parking lots, public transit, and street parking are available nearby.
Spots are filling fast. Register via MyLACERS.
SUBSCRIBE TO THE OFFICIAL LACERS YOUTUBE CHANNEL
From the Windfall Elimination Provision to wellness, the Official LACERS YouTube channel is the destination of choice for any LACERS Member looking for retirement information and more 24 hours a day, 7 days a week. Be sure to subscribe and join over 1,700 other Members who are notified when new content is posted.
SECURELY UPLOAD YOUR DOCUMENTS. IT'S SAFE AND EASY.
Many Members assume that providing documents to LACERS is done in one of two ways: Mailing the documents to our Post Office box or emailing the documents to LACERS. While these methods are generally considered acceptable, they are subject to delays and, in a worst-case scenario, interception by a bad actor. Fortunately, there is a safer and easier option available on LACERS' website: Secure Document Upload.
Securely uploading your documents directly to LACERS helps you fight back against bad actors by securing the transfer of your sensitive data. Uploading documents is safer and easier than mailing or emailing documents. It's faster, too. Documents uploaded through our website go directly to the LACERS Team for verification and processing.
When it's time to provide LACERS with your documents, utilize Secure Document Upload.
UPCOMING BOARD OF ADMINISTRATION MEETING
The next meeting will be on Tuesday, May 23, at 10:00 a.m. Click here for more information.
*ADA Statement: Sign Language Interpreters, Communications Access Real-Time Transcription, Assisted Listening Devices, or other auxiliary aids and services may be provided upon request. To ensure availability, you are advised to make your request at least 72 hours before the meeting you wish to attend. Due to difficulties securing Sign Language Interpreters, notice is strongly recommended for five or more business days. For additional information, please contact (800) 779-8328 or RTT (888) 349-3996.