LACERS Retired Members April Update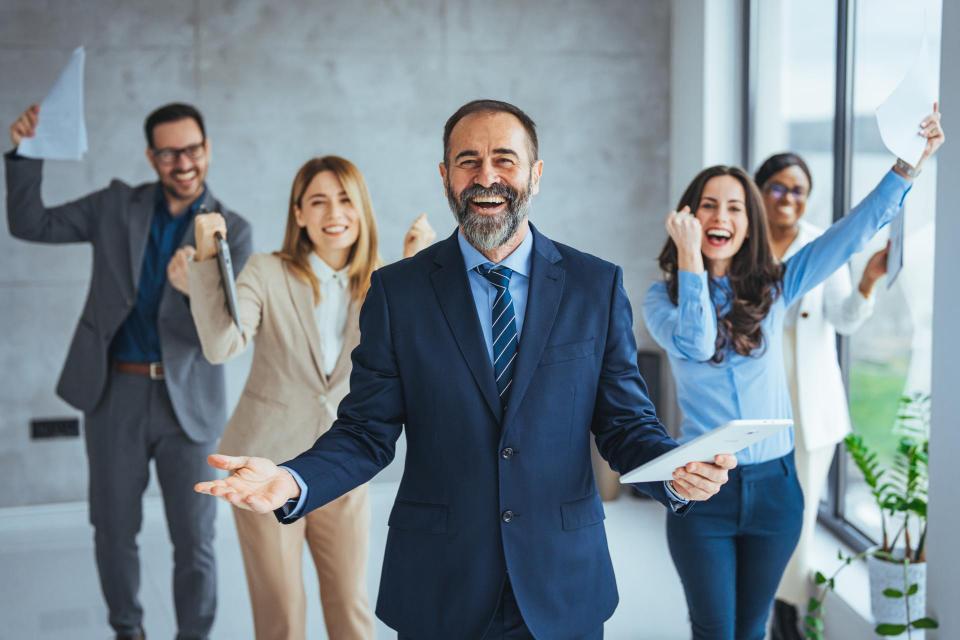 GETTING IN-PERSON ASSISTANCE JUST GOT EASIER
Appointments are no longer needed when visiting LACERS at our new location at 977 N. Broadway in Downtown Los Angeles' Chinatown. We are open Monday – Friday, 7:00 a.m. – 4:00 p.m.*
All online services and virtual counseling remain available for our Members. Please contact LACERS at (800) 779-8328 for assistance.
*Please note a current government-issued photo identification or City employee badge is required to enter our building except when attending public meetings of the LACERS Board of Administration. Also, parking is not available at the building. Paid parking lots, public transit, and street parking are available nearby.
COST OF LIVING ADJUSTMENT EFFECTIVE JULY 1
Each year the LACERS Board of Administration determines a Cost of Living Adjustment (COLA) for eligible LACERS Retired Members and Beneficiaries. The COLA is a reflection of the Consumer Price Index (CPI) for the Los Angeles Area, which has been determined to be 7.4% for 2023.
The maximum COLA is set by the City of Los Angeles Administrative Code at 3.0% for Tier 1 and Tier 1 Enhanced Members, and is set at 2.0% for Tier 3 Members. Tier 1 and Tier 1 Enhanced Retirees who have been retired for a full year or more will receive a 3.0% increase. The remaining 4.4% will be banked and applied in the future when the COLA is less than 3.0%. Pursuant to LAAC § 4.1080.17, the Tier 3 COLA benefit is capped at 2.0% and there is no banked benefit. Therefore, Tier 3 retirees will receive a COLA of 2.0%.
All Tier 1 and Tier 1 Enhanced Members who retired after June 30, 2022, will receive a COLA of 1/12th of the 3.0% for each full month of retirement completed by June 30, 2023. Similarly, all Tier 3 Members who retired after June 30, 2023, will receive a COLA of 1/12th of the 2.0% for each full month completed by June 30, 2022. The COLA will be included in all eligible Retired Members' and Beneficiaries' July 31, 2023, check or direct deposit.
Since the average CPI increase for last year exceeds the COLA caps, the LACERS Board of Administration has requested the City Council review granting a discretionary COLA to its Members pursuant to LAAC § 4.1023 and § 4.1080.17(c). However, this has not yet been approved. If such a request is approved, LACERS will notify all respective Members of the final action taken.
Have questions? Call us at (800) 779-8328 or email us at lacers.services@lacers.org.
LACERS' ENVIRONMENTAL, SOCIAL, AND GOVERNANCE PROGRAM
As a responsible investor and fiduciary, LACERS recognizes that environmental, social, and governance (ESG) risk factors may enhance LACERS investment risk-return profile by considering additional risk factors (i.e., ESG risk factors) in its investment decision making process that might otherwise be overlooked. Proactively considering ESG risk factors demonstrates LACERS' commitment to improved investment management practices in light of evolving changes in the global investment landscape.
The LACERS Board of Administration has directed staff to manage its ESG Program according to several ESG program guideline documents. The first document is the Responsible Investment Policy (RI Policy). The RI Policy identifies various ESG risks and strategic approaches and measures that add investment value while remaining consistent with the Board's fiduciary responsibilities and the stated goal and objectives of the LACERS Investment Policy. The RI Policy can be viewed on page 82 of the Responsible Investment Policy document.
The second document is the ESG Risk Framework. This Framework addresses several of LACERS' ESG priorities that include managing an ESG Program in accordance with Investment Policy, integrating the UN Principles for Responsible Investment, implementing a process for managing ESG risk exposures, exploring approaches to increase ESG investment exposure, and fulfilling the initiatives outlined in an annual ESG Action Plan. The Board believes that LACERS' ESG Program when implemented under these guideline documents will safeguard the integrity of the Investment Program while fulfilling its responsibilities and duties owed to its plan participants and their beneficiaries. The ESG Risk Framework can be viewed on page 84 of the Responsible Investment Policy document.
LACERS MEDICAL PLAN TELEHEALTH SERVICES
Skipping the waiting room and accessing the care you need is increasingly important. Did you know that you can connect to high-quality care from the comfort of your home as part of your LACERS Medical Plan? Telehealth is an easy way to have one-on-one videoconferencing with your doctor or other healthcare specialists online using laptops, smartphones, tablets, or other electronic devices. For more information on the offering of Telehealth Services, contact your medical plan provider.
GET YOUR BENEFIT FASTER WITH DIRECT DEPOSIT
Receiving your monthly benefit via the United States Postal Service can, at times, subject you to unexpected delays. Don't wait for the delivery of your benefits any longer. Sign up for direct deposit today by using the Direct Deposit Authorization Form.
PROTECT YOUR PERSONAL INFORMATION WITH SECURE DOCUMENT UPLOAD
When you visit the Secure Upload webpage, you can safely and securely submit forms and documents electronically to LACERS. This convenient option provides increased safety levels for your personal information.
UPCOMING BOARD OF ADMINISTRATION MEETING
The next meeting will be on Tuesday, April 25, at 10:00 a.m. Click here for more information.
*ADA Statement: Sign Language Interpreters, Communications Access Real-Time Transcription, Assisted Listening Devices, or other auxiliary aids and services may be provided upon request. To ensure availability, you are advised to make your request at least 72 hours before the meeting you wish to attend. Due to difficulties securing Sign Language Interpreters, notice is strongly recommended for five or more business days. For additional information, please contact (800) 779-8328 or RTT (888) 349-3996.