LACERS Retired Members December Update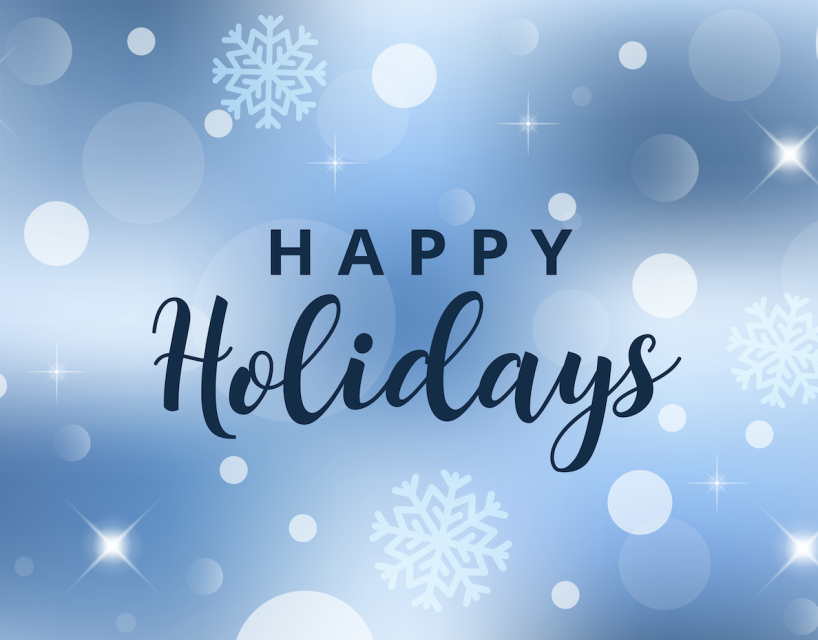 Quick Links:
LACERS Holiday Hours
The holidays are quickly approaching, and this year the LACERS 800 phone number will not be in service from December 24 through December 31. Members can still reach LACERS for urgent matters by email at lacers.services@lacers.org. LACERS will be closed on December 25 and January 1 in observance of the holidays. Please keep these dates in mind and plan ahead if you would like to speak with a LACERS representative by phone. We look forward to continuing to assist our Members and hope everyone has a wonderful holiday season!
Staying Connected this Holiday Season
While we are still enjoying the magic of the holiday season this year, celebrations will undoubtedly look different. New feelings and emotions may arise due to social distancing measures that are in place to protect everyone's health, but there are ways you can keep the holiday season bright. Click here to read about how you can stay connected with loved ones and practice gratitude this season.
2021 Medicare Part B Premium Rate Announced
The standard Medicare Part B premium amount has been announced for 2021. The new monthly rate is $148.50. For more details, or to view a breakdown of the rate for each modified adjusted gross income bracket, please click here.
Coming Soon! 50+ Health Assessment
Personal health is important, especially as we age. We at LACERS seek to provide you with information you need to make informed decisions about your health and well-being.
Coming soon, LACERS will make available a health assessment questionnaire that covers topics such as pain, movement, and functionality, as well as many others. You will receive a personal report that will give you instant feedback on how to address health issues and discover purpose. Participants will be entered into a monthly drawing to win gift card prizes.
Look for more information including the link to complete your health assessment questionnaire in January.
Receive Free Masks for a Happy, Healthy, and Safe New Year!
In an effort to prevent the spread of COVID-19, two of our health plans, Kaiser Permanente and SCAN Health Plan, have donated masks to LACERS to share with our Members. The Retired Los Angeles City Employees, Inc. (RLACEI), Employees' Club of CA (informally known as "City Club"), and LACERS have a common goal of ensuring that you have the best retirement possible and have partnered to provide these free masks to you for a Happy, Healthy, and Safe New Year!
The masks* are reusable, machine washable, comfortable, and unisex. You may request masks through MyLACERS or by emailing LacersWell@lacers.org. Please keep in mind that we only have a limited supply and they are available on a first come, first served basis. Masks are limited to two per LACERS Member household while supplies last.
*Masks are not medical grade and are not intended for use as medical grade personal protective equipment. CDC guidance as of December 7, 2020 advises that medical grade masks should be conserved for healthcare workers.
LACERS Champion Virtual Book Clubs
LACERS Well invites our Members to join our Champion Virtual Book Clubs!
Our Champions will be hosting fun and engaging book clubs virtually via Zoom starting in the month of January, 2021! In order to participate in this activity, please send an email to LacersWell@lacers.org with "Book Club" in the subject line. Also, include your genre of interest such as: Romance, Suspense, Mysteries, Sci-Fi, Fantasy, Adventure, History, or Biography in the body of the email along with two book suggestions.
The LACERS Well team or a Champion will respond to your email request to join one of the book clubs via email or by phone. You can expect to virtually meet the Champion in charge of the group, learn more about the structure, dates and times of the book club and meet the other Members of your club. We look forward to you joining the Champion Virtual Book Club!