LACERS Retired Members November Update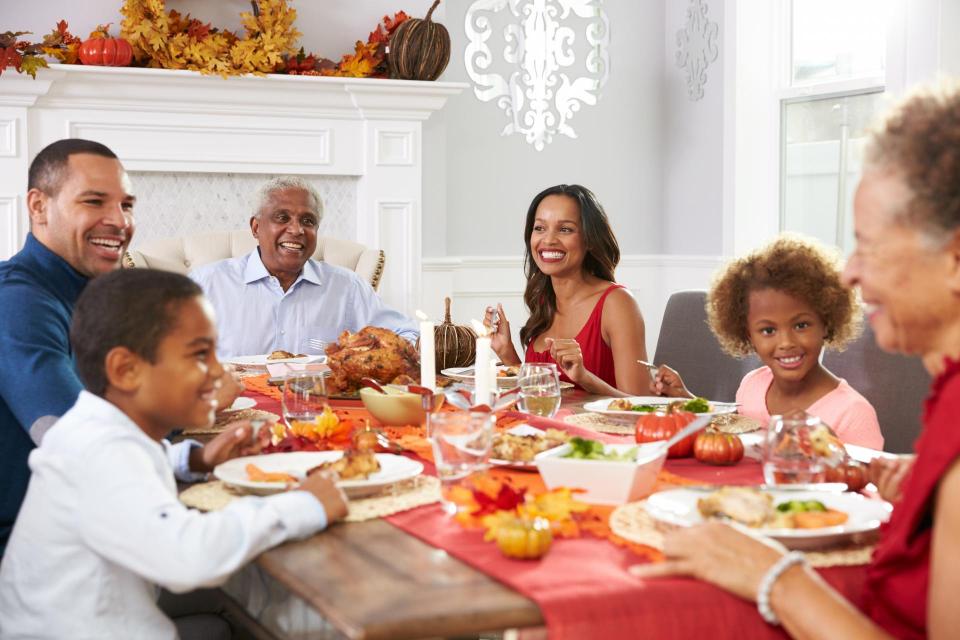 LACERS THANKSGIVING HOLIDAY HOURS
The Thanksgiving holiday is quickly approaching, and the LACERS 800 phone number will not be in service from November 21 through November 23. Members can still reach LACERS for urgent matters by leaving a voicemail at (800) 779-8328 or by sending an email to lacers.services@lacers.org. LACERS will be closed on November 24 and 25 for the Thanksgiving Holiday.
Please keep these dates in mind and plan ahead if you want to speak with a LACERS representative by phone. We look forward to continuing to assist our Members and wish everyone a wonderful holiday!
OPEN ENROLLMENT ENDS ON NOVEMBER 23, 2022
Open Enrollment is ending soon. If you are still undecided or have questions before submitting your enrollment forms, contact LACERS immediately. Enrollments cannot be accepted after Wednesday, November 23.
NEW IRS TAX WITHHOLDING FORMS FOR 2023
The Internal Revenue Service (IRS) has released a new federal tax withholding form for pension payments in 2023. The new IRS W-4P form will be required for any withholding changes received after December 12, 2022, for payrolls processed in 2023 and beyond. You DO NOT need to submit a new form unless you would like to make changes to your withholdings. If you reside in California and you wish to change your state tax withholding election, you will need to submit a separate DE-4P state tax withholding form. These forms and Frequently Asked Questions will be available on the LACERS website around December 12, 2022. LACERS is not authorized to provide tax advice. If you are seeking tax guidance or advice, we recommend you speak to a tax professional.
NEW ANTHEM PRESCRIPTION (RX) CARDS COMING JANUARY 2023
Members and/or Dependents currently enrolled in Anthem Medicare Preferred PPO, or Anthem HMO or PPO with Part B only, will receive new Anthem Rx cards starting in mid-December 2022 due to Anthem's Prescription (Rx) Drug vendor's name change that will become effective January 1, 2023, from IngenioRX to CarelonRX. The Centers for Medicare and Medicaid Services (CMS) requires new ID cards for Members and Dependents who have Medicare Parts A and B or Part B only.
Anthem Medicare Preferred PPO Members and/or Dependents will receive a new Medical/Rx Card

Anthem HMO or PPO Members and/or Dependents with Part B only will receive a new Rx Card
ID cards will be mailed out in mid-December to Members/Dependents enrolled as of November 2022, and then on a rolling basis as new enrollments or changes are processed.
The difference between the old Anthem Rx card and the new Anthem Rx card is only the vendor name change. You can continue to present the old card to your Pharmacy until your new card arrives. You will not need new prescriptions for existing medications that you currently take.
UPCOMING BOARD OF ADMINISTRATION MEETING
The next meeting will be on Tuesday, November 22, at 10:00 a.m. Click here for more information.
*ADA Statement: Sign Language Interpreters, Communications Access Real-Time Transcription, Assisted Listening Devices, or other auxiliary aids and services may be provided upon request. To ensure availability, you are advised to make your request at least 72 hours before the meeting you wish to attend. Due to difficulties securing Sign Language Interpreters, notice is strongly recommended for five or more business days. For additional information, please contact (800) 779-8328 or RTT (888) 349-3996.