LACERS Retired Members Update for September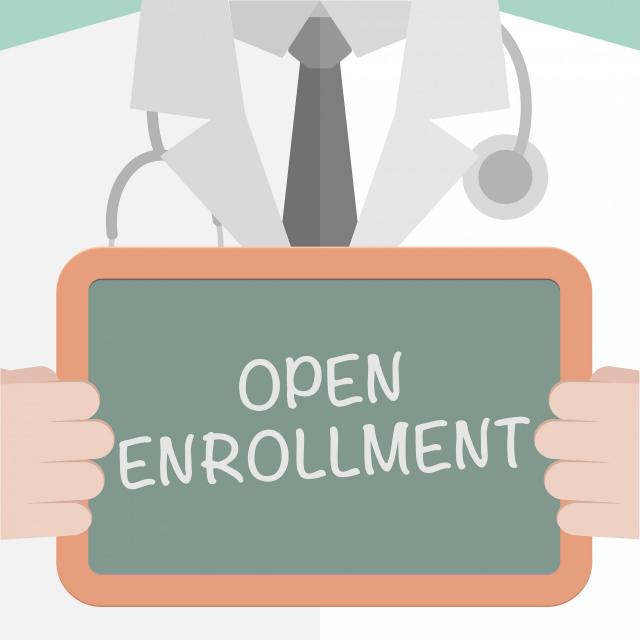 LACERS OPEN ENROLLMENT IS OCTOBER 16 – NOVEMBER 16
LACERS will accept applications for health plan changes, addition of eligible dependents, and new enrollments from October 16, 2023, to November 16, 2023. Changes made during this period will become effective on January 1, 2024.
LACERS recommends reviewing the Open Enrollment material to stay informed of your benefit options. If you do not want to change plans or add dependents, you do not need to take action; your current LACERS health coverage will continue for the 2024 plan year unless otherwise noted in your materials.
The 2024 Open Enrollment packet will be mailed in early October to your address in LACERS system as of August 21, 2023. The U.S. Postal Service does not forward the packet even if you have done a "Change of Address" or "Forwarding Request."
For Members over the age of 65 or Members who have dependents with Medicare Parts A and B, the Open Enrollment packet will consist of the 2024 Open Enrollment Statement, 2024 Health Benefits Guide, and the 2024 Open Enrollment Overview.
For Members who are under age 65 or enrolled only in a LACERS Dental plan or a Medical Reimbursement Program (MPRP) participant or are not enrolled in a LACERS plan, the packet will consist of the 2024 Open Enrollment Statement and the 2024 Open Enrollment Overview.

MEDICARE SUPPLEMENT PLAN RETURNING FOR THE 2024 PLAN YEAR
LACERS is excited to announce the return of the Anthem Life & Health Medicare Plan (Medicare Supplement) for 2024. Please review the upcoming 2024 Health Benefits Guide for the full summary of benefits, premiums, and possible cost to you before disenrolling in your current plan to enroll in this Medicare Supplement plan.
LACERS UnitedHealthcare (UHC) Nevada will also be available in the northern Nevada counties of Lyon (City of Fernly) and Washoe (City of Reno). All UHC (California, Arizona, Nevada) Members and dependents will receive new 2024 ID cards starting in December.
ATTEND AN IN-PERSON OR VIRTUAL OPEN ENROLLMENT MEETING
Both in-person and virtual meetings with our carriers (Anthem Blue Cross, Kaiser Permanente, SCAN, UnitedHealthcare, Delta Dental, and Anthem Blue View Vision) will allow you to get in-depth information about that plan's offerings for 2024 and have your questions answered.
Register today for the in-person or virtual meetings through your MyLACERS account. Space is limited and will fill up. If you need assistance with registration, you may call LACERS at (800) 779-8328 to RSVP, or request instructions on how to join a virtual meeting. Registration confirmations will be emailed to the Member's email address on file with LACERS.
LIVE EVENT DETAILS
All Health Plan Representatives will attend each in-person meeting.
Los Angeles Metro
Thursday, November 2
10:00 a.m. to 2:00 p.m.
Almansor Court – Lakeview Room
700 S. Almansor Court
Alhambra, CA 91801
Inland Empire
Tuesday, November 7
10:00 a.m. to 2:00 p.m.
DoubleTree Hotel Ontario
222 N. Vineyard
Ontario, CA 91764
San Fernando Valley
Thursday, November 9
10:00 a.m. to 2:00 p.m.
Airtel Hotel
7277 Valjean Ave
Van Nuys, CA 91406
VIRTUAL EVENT DETAILS
Anthem Blue Cross HMO, Anthem PPO, Anthem Medicare Preferred (PPO), Anthem Life & Health Medicare (Medicare Supplement), and Blue View Vision
Both presentations have the same content, please attend one or the other.
Wednesday, October 18, 10:00 a.m. to 11:30 a.m.
or Tuesday, October 31, 2:00 p.m. to 3:30 p.m.
Kaiser Permanente (Under-65 and Senior Advantage)
Thursday, October 19, 10:00 a.m. to 11:30 a.m.
SCAN and UnitedHealthcare
Wednesday, October 25, 10:00 a.m. to 11:30 a.m.
Delta Dental (DPPO and DHMO)
Thursday, October 26, 10:00 a.m. to 11:30 a.m.
VIRTUAL EVENTS ASSISTANCE
Virtual meetings will be held using Zoom video conferencing. If your computer/device has internet access and audio capabilities, you will be able to hear the presentations and view the material. If your computer does not have audio capabilities, or if you would prefer to just listen to the presentations, you may call in to hear the presentations.
LACERS provides complimentary computer and technical assistance through a partnership with Mom's Computer. To reach Mom's Computer, you may call them at (800) 281-0692 or email them at Help@MomsComputer.com.
UPCOMING BOARD OF ADMINISTRATION MEETING
The next meeting will be on Tuesday, September 26, at 10:00 a.m. and includes a report back on the concern raised by many Retired Members that the City Council and Mayor consider reimbursement of Medicare Part B premiums and Income Related Monthly Adjustment Amounts (IRMAAs). Visit our Agendas and Minutes webpage for more information.
*ADA Statement: Sign Language Interpreters, Communications Access Real-Time Transcription, Assisted Listening Devices, or other auxiliary aids and services may be provided upon request. To ensure availability, you are advised to make your request at least 72 hours before the meeting you wish to attend. Due to difficulties securing Sign Language Interpreters, notice is strongly recommended for five or more business days. For additional information, please contact (800) 779-8328 or RTT (888) 349-3996.