WE NOTICED YOU NOTICING THE IMPACT OF IRMAAS
IRMAA FINDINGS WERE REPORTED AT THE LACERS BOARD OF ADMINISTRATION MEETING ON 9/26/23.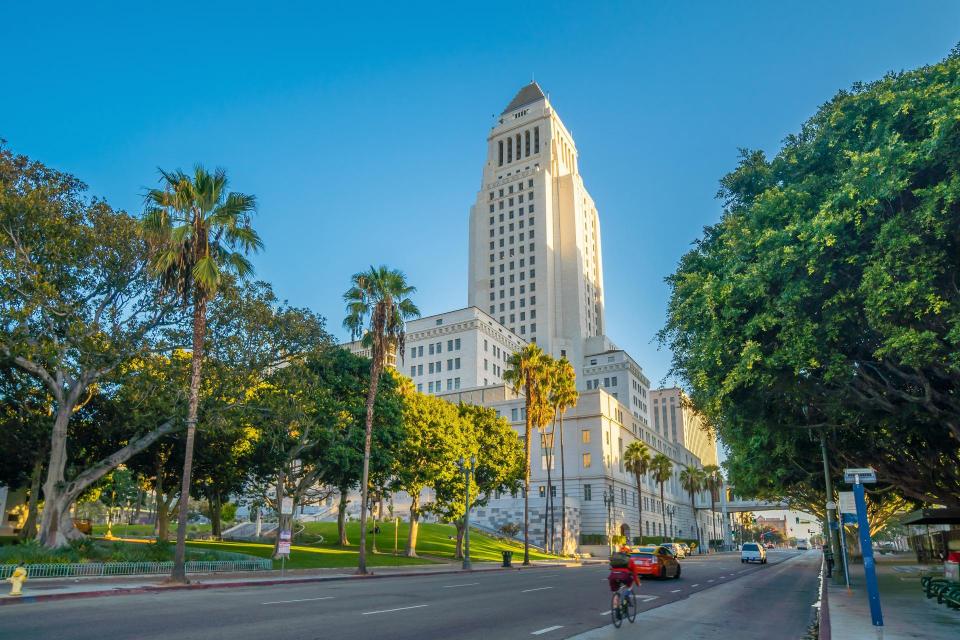 IRMAA FINDINGS WERE REPORTED AT THE LACERS BOARD OF ADMINISTRATION MEETING ON 9/26/23.
The 9/26/23 meeting agenda is posted here and also accessible via our calendar.
LACERS WANTS TO HEAR FROM YOU!
All LACERS Members participating in our retiree health care plans at the age of 65 (or sooner if eligible for Medicare Insurance due to being disabled or have specific medical conditions)are impacted by LACERS Medicare requirements, including paying for Part B premiums and, for some, the Federal required surcharges known as Income-Related Monthly Adjusted Amounts ("IRMAA").
We've heard from our Membership that changes to the benefit are needed.
LACERS' outreach effort aims to educate Members about how the City benefit, LACERS, and Federal requirements work and the process to recommend benefit changes. We are collecting feedback from Members and Stakeholders on this issue. Please participate in one of our upcoming meetings, in our survey, and/or via public comment to our Board of Administration.
Visit our Frequently Asked Questions for more Information on IRMAAs
ZOOM AND IN-PERSON MEETINGS OCCURRED
In case you missed the event, here is everything we covered:
Questions and Answers from the IRMAA Virtual Presentation
TAKE OUR IRMAA SURVEY
We appreciate your input regarding this issue. Please participate in our online survey.
SUBMIT A PUBLIC COMMENT TO OUR BOARD OF ADMINISTRATION
Our Board cares about issues impacting our Members. You can submit a public comment regarding this issue by submitting this form or you can participate in the public comment portion at an upcoming Board Meeting.
Upcoming Board Meetings are listed on our calendar.
VIDEOS, FAQs, AND OTHER RESOURCES
Watch the Video – Cost of Medicare Part B Premium Reimbursement and IRMAA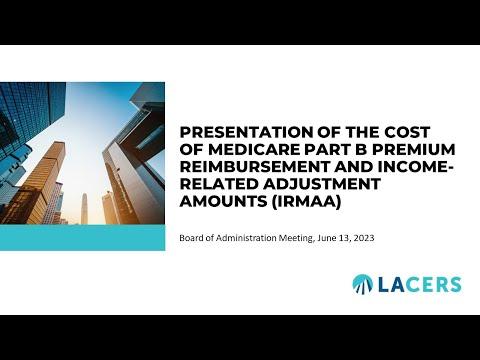 Watch the Video – IRMAA Topical Session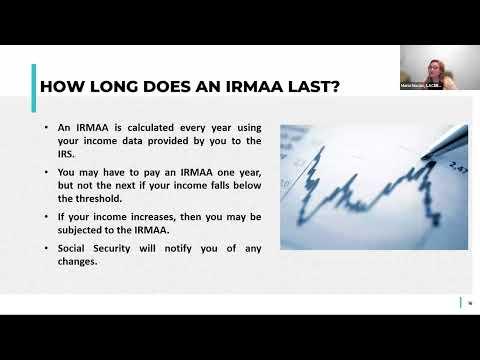 Watch the Video – Medicare Requirements and LACERS Well Overview

Read the Part B Premium Reimbursement - Income Related Monthly Adjusted Amount (IRMAA) Study
Social Security Administration (SSA)
(800) 772-1213 | (800) 325-0778 TTY
Centers for Medicare & Medicaid Services (CMS)
(800) 633-4227 | (877) 486-2048 TTY
The Center for Healthcare Rights
(800) 824-0780
Other Helpful Websites:
Visit our Frequently Asked Questions page for more information.
*ADA Statement: Sign Language Interpreters, Communications Access Real-Time Transcription, Assisted Listening Devices, or other auxiliary aids and services may be provided upon request. To ensure availability, you are advised to make your request at least 72 hours before the meeting you wish to attend. Due to difficulties securing Sign Language Interpreters, notice is strongly recommended for five or more business days. For additional information, please contact (800) 779-8328 or RTT (888) 349-3996.