Elizabeth Lee
Vice President; Elected by Active Members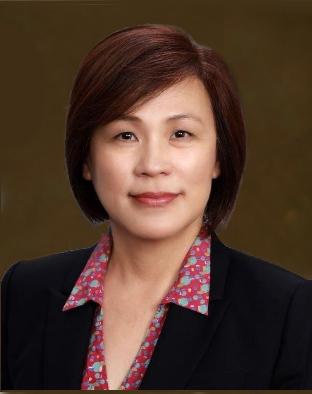 Current Term: 07/01/2018 – 06/30/2023
Audit Committee; Investments Committee, Chair
Elizabeth Lee was elected to the Board by active LACERS Members in 2018 for the term ending June 30, 2023.
Elizabeth Lee has held a number of positions at the City of Los Angeles where she deepened her commitment to public service, fellow employees, and the City. She is a Finance Specialist at the Office of the City Administrative Officer (CAO), Revenue Group. At the City Controller, Financial Analysis and Reporting Division, she led the preparation of the City's Single Audit and Comprehensive Annual Financial Report and managed the Open Data, debt, revenue, and other reporting programs.
She began her City career in 1996 with several City departments, including the Department of Transportation; Airports; Community Development Department; General Services Department; and Building and Safety. Prior to her City service, Ms. Lee worked in international banking, finance, and manufacturing sectors.
Ms. Lee has earned the Certified Government Financial Manager (CGFM) awarded by the Association of Government Accountants (AGA) and the Certificate of Achievement in Public Plan Policy (CAPPP) awarded by the International Foundation of Employee Benefit Plans (IFEBP). She is a Business and Finance graduate of De La Salle University, Manila, Philippines. She is a Director of the Los Angeles Municipal Accountants and Auditors Association, member of the California Society of Municipal Finance Officer, Women in Public Finance, and has served on the Government Finance Officers Association (GFOA) Online Financial Transparency Taskforce, and as a Director for the Los Angeles Professional Managers Association.