April 2023 Paycheck Flyer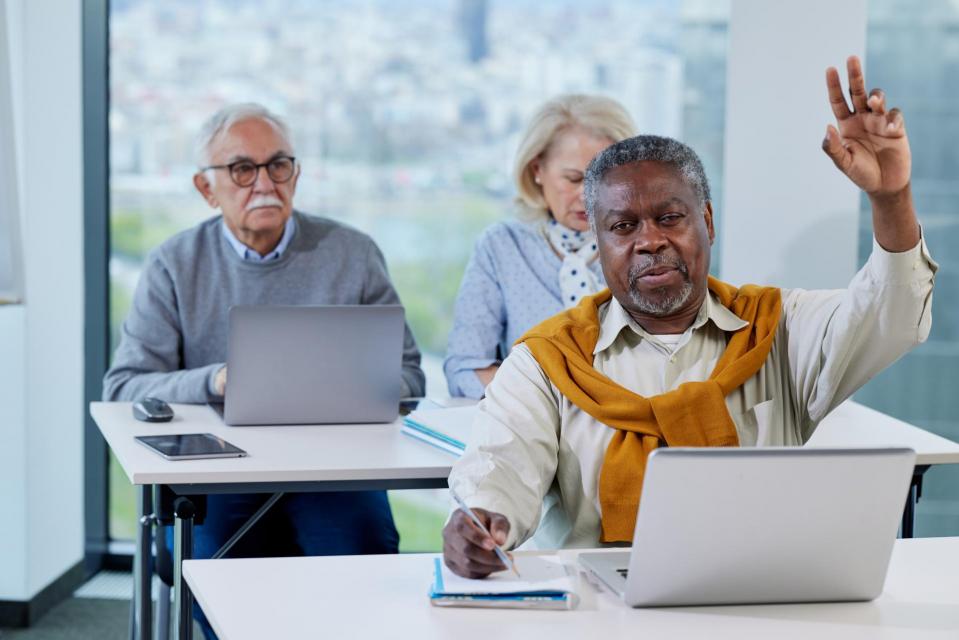 LACERS IS NOW OPEN AT OUR NEW LOCATION!
We are excited to share that our new location at 977 N. Broadway in Downtown Los Angeles' Chinatown is now open Monday – Friday, 7:00 a.m. – 4:00 p.m. No appointments are needed. Please check in at our first-floor reception desk upon your arrival for assistance. All online services and virtual assistance remain available.
*Please note that a current government-issued photo identification or City employee badge is required to enter the building. Also, parking is not available at the building. Paid parking lots, public transit, and street parking are available nearby.
LACERS MEDICAL PLAN TELEHEALTH SERVICES
Skipping the waiting room and accessing the care you need is increasingly important. Connecting to high-quality care from the comfort of your home is included in your LACERS Medical Plan. Telehealth is an easy way to have one-on-one videoconferencing with your doctor or other healthcare specialists online using laptops, smartphones, tablets, or other electronic devices. For more information on the offering of Telehealth Services, contact your medical plan provider.
JOIN US FOR LACERS WELL UPCOMING EVENTS
Register for these events below through your MyLACERS account at https://mylacers.lacers.org. If you need assistance, call LACERS at (800) 779 – 8328 or email lacerswell@lacers.org. For a full list of upcoming events, visit lacers.org/lacers-well-events.
Mom's Computer Technology In-Person Workshop
Mom's Computer, in partnership with the LACERS Well team, is hosting an in-person Technology workshop on Monday, May 8th, from 9:00 a.m. – 2:00 p.m. at Almansor Court located at 700 S. Almansor St., Alhambra, CA 91801. A light breakfast and lunch will be served. One-on-one technology assistance will be provided during the workshop, so be sure to bring your laptops or electronic devices to take advantage of this valuable resource. If you cannot attend in person and want to join the workshop virtually, email lacerswell@lacers.org to request the Zoom link. Registration is required only if you plan to attend in person, as space is limited.
Kaiser Well-Being Classes on Healthy Eating
Healthy Eating webinars will occur on Tuesday, May 9th, and Monday, May 22nd, at 10:00 a.m. Give yourself a healthy boost and register for the well-being series on healthy eating hosted by Kaiser Permanente. You are not required to be a Kaiser member. Visit the LACERS Well Events page at lacers.org/lacers-well-events to locate the Kaiser links to register for these virtual classes. You will be re-directed to Kaiser Permanente's website to register and obtain the webinar link through a calendar invite.
Fitness Made Simple – Exercise Class
Join Coach Sean Foy on Wednesday, May 17th at 9:30 a.m., as he helps you train in the comfort and convenience of your home to realize your health and fitness goals. Coach Sean will show you how simple it can be to get fit and stay fit anytime, anywhere and empower you with ongoing inspiration, training, tools, and coaching to help you realize your desired personal health and fitness goals in 2023.
Anthem Benefit Webinar Series
The Anthem team is excited to conduct their monthly webinar on Wednesday, May 24th, at 10:00 a.m. Anthem will share information regarding the health plan benefits available to LACERS Members enrolled with an Anthem Blue Cross Medicare Preferred (PPO) plan. This webinar will explain your benefits and how to take advantage of what's offered with Anthem. All non-Anthem Blue Cross Members are invited to learn more about these benefits. All registered attendees will automatically be entered into an opportunity drawing.
Brain Health Class
Alzheimer's Los Angeles (ALZLA) will be hosting monthly Brain Health classes via Zoom on Wednesday, May 24th at 2:00 p.m. ALZLA's mission is to improve the lives of local families affected by Alzheimer's and dementia by increasing awareness, delivering effective programs, and services, providing compassionate support, and advocating for quality care and a cure.
Financial Scams Webinars
Please join us for our LACERS Zoom Meeting – County of LA Financial Scams Webinars on Thursday, May 25th at 10:00 a.m. or for a repeat session on Thursday, July 27th at 10:00 a.m. This presentation defines financial exploitation, identifies common scam techniques, shows you how to identify a scam, and presents tips on preventing and dealing with scams.
The technology, exercise, brain health, and Anthem benefits classes are available on a recurring, monthly basis, so be sure to check the LACERS Well Event Page at lacers.org/lacers-well-events for additional dates. Zoom information will be provided one day before the class date.
Missed past LACERS Well events? We have several event recordings on various topics – finances, emotional wellness, fitness, and more! Visit the LACERS YouTube channel at youtube.com/lacersyoutube and be sure to hit the subscribe button to receive alerts of newly posted videos.
As a covered entity under Title II of the Americans with Disabilities Act, the City of Los Angeles does not discriminate on the basis of disability and, upon request will provide reasonable accommodations to ensure equal access to its programs, services, and activities.