August 2022 Paycheck Flyer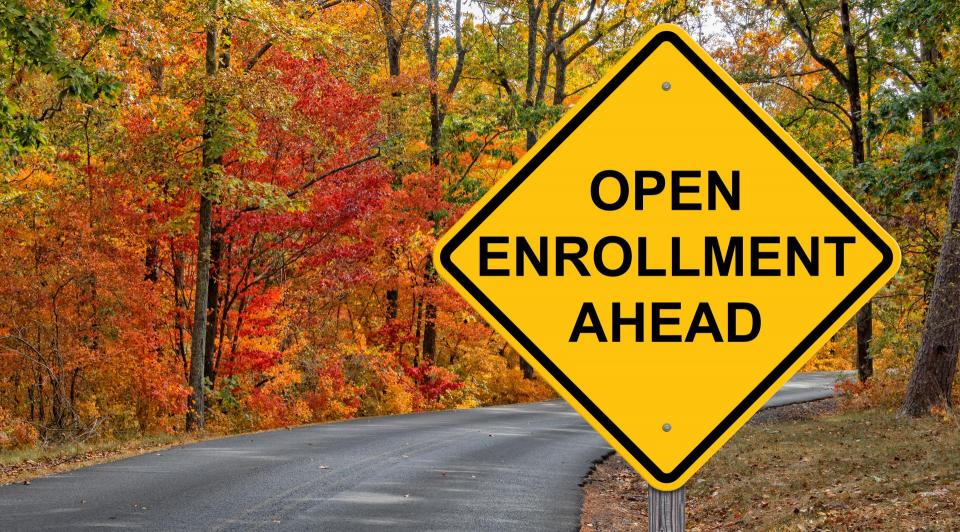 OPEN ENROLLMENT IS COMING
This year LACERS Health Benefits' Open Enrollment period will be held October 17 – November 17, with Open Enrollment packets being mailed in early October. This will be your opportunity to enroll in a plan, change your plan, or add dependents with changes taking effect January 1, 2023.
For Members under age 65, your packet will include a Health Plan Statement, Open Enrolment Overview, and instructions on how to access the 2023 Health Benefits Guide online. If you need a hard copy after you receive your packet you can email LACERS.health@lacers.org to have one mailed to you.
For Members aged 65 and older, your packet will include a Health Plan Statement, Open Enrollment Overview, and 2023 Health Benefits Guide.
This year the Open Enrollment meetings will be held virtually, and the dates/times will be posted on LACERS.org/enrollment in September. At that time, you may register to attend a meeting through your MyLACERS account or by calling us at (800) 779 – 8328. All Members are encouraged to attend the meetings to become acquainted with LACERS' health benefits. Members that are considering changing their health, dental, or vision plans are especially encouraged to attend.
JOIN LACERS WELL AT THESE UPCOMING VIRTUAL EVENTS
Register for these virtual events through your MyLACERS account or by calling LACERS. If you need assistance, call us at (800) 779 – 8328 or send an email to LacersWell@lacers.org.
Aging Mastery Program Classes
The LACERS Well Purposeful Living Campaign continues with another installment of the Aging Mastery Program (AMP) with a 5-week, twice-weekly course scheduled to start on Tuesday, August 30 at 10:00 a.m. This fun, innovative program empowers you to take key steps to improve your well-being. You will learn about healthy eating and hydration, sleep, financial fitness, advance planning, and more to help you age masterfully. Limited spots available: sign up before the class fills up!
Mom's Computer Technology Class
Mom's Computer will be hosting the next monthly Technology class on Wednesday, September 14 at 3:00 p.m. These classes help Members navigate the changing technology landscape and offer tips on using computers, smartphones/tablets, the Internet, and more. Zoom video conferencing information will be provided to all registered individuals one day prior to the class.
Fitness Made Simple – Exercise Class
Join Coach Sean Foy on Wednesday, September 21 at 9:30 a.m. as he helps you train in the comfort of your own home to realize your personal health and fitness goals. All from the convenience of your home computer and even on the go with your mobile phone, Coach Sean will show you how simple it can be, to get fit and stay fit, anytime, anywhere, empowering you with ongoing inspiration, training, tools, and coaching to help you realize your desired personal health and fitness goals in 2022.
Anthem Medicare Preferred (PPO): Benefits Beyond Medicare
The Anthem Blue Cross team is excited to share information about their Anthem Medicare Preferred (PPO) plan benefits available beyond Medicare on Wednesday, September 21 at 2:00 p.m.  The team will review applicable eligibility rules, how to access benefits, and detail preferred partner benefits. These benefits include healthy meals, healthy pantry, adult day center, in home support and more!
Alzheimer's Los Angeles (ALZLA) will be hosting monthly Brain Health classes via Zoom on Wednesday, September 28 at 2:00 p.m. ALZLA's mission is to improve the lives of local families affected by Alzheimer's and dementia by increasing awareness, delivering effective programs and services, providing compassionate support, and advocating for quality care and a cure.
Missed past LACERS Well events? We have several event recordings on various topics – finances, emotional wellness, fitness, and more! Visit the LACERS YouTube channel at YouTube.com.lacersyoutube and be sure to hit the subscribe button to receive alerts of newly posted videos.