August 2023 Paycheck Flyer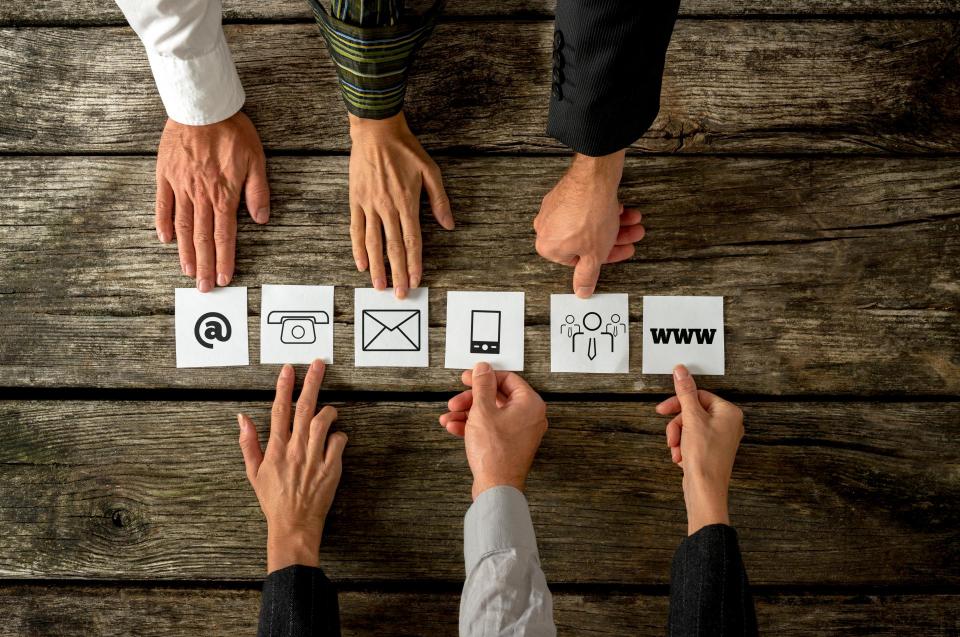 LACERS FRONT DESK NEW OPERATING HOURS
LACERS Headquarters' Front Desk at 977 N. Broadway has temporarily adjusted its hours. The Front Desk is now open Monday – Friday, 7:00 a.m. – 1:00 p.m.; no appointment is necessary. Unable to visit our offices during these hours? LACERS reminds you that we offer many service options, including phone and email assistance, virtual sessions via Zoom, Secure Document Upload to submit forms and required documents safely, and access to your MyLACERS account. We also offer on-demand benefit information via our website and our YouTube Channel.
Hours are subject to change; please call ahead at (800) 779-8328 or visit our website at lacers.org/contact-us for our current hours before visiting.
2024 OPEN ENROLLMENT COMING SOON: REMINDERS & UPDATES
LACERS Health Benefits' Open Enrollment will be held October 16 – November 16, 2023.
Open Enrollment materials will be mailed in early October and available at lacers.org/open-enrollment soon.
For Members under age 65 and non-Medicare, your Open Enrollment packet will include a Health Plan Statement, Open Enrollment Overview, and instructions on accessing the 2024 Health Benefits Guide online.
For Members aged 65 and older with Medicare Parts A & B or B only, your packet will include a Health Plan Statement, Open Enrollment Overview, and a 2024 Health Benefits Guide.
For Members who are non-Medicare but whose dependent has Medicare A & B, a Health Benefits Guide will be included in your packet.
LACERS is excited to announce that the Anthem Medicare Supplemental plan will be available in 2024. More information about the benefits of this plan will be published in the 2024 Health Benefits Guide in October. Members wishing to enroll in this plan must complete and submit enrollment forms to LACERS during the Open Enrollment period.
SAVE THE DATE TO ATTEND AN OPEN ENROLLMENT MEETING – REGISTRATION OPENS SEPTEMBER 14
Starting Thursday, September 14, register via your MyLACERS account or by calling LACERS for the following dates and locations:
Virtual Open Enrollment Meetings
Anthem Blue Cross, October 18, at 10:00 a.m.
Kaiser Permanente, October 19, at 10:00 a.m.
UnitedHealthcare and SCAN Health Plan, October 25, at 10:00 a.m.
Delta Dental, October 26, at 10:00 a.m.
Anthem Blue Cross (repeat of October 18 presentation), October 31, at 2:00 p.m.
In-Person Open Enrollment Meetings (All LACERS plan carriers attend each in-person meeting)
Almansor Court, Alhambra, November 2, at 10:00 a.m.
DoubleTree Hotel, Ontario, November 7, at 10:00 a.m.
Airtel Plaza Hotel, Van Nuys, November 9, at 10:00 a.m.
Registration is limited and on a first-come, first-served basis.
JOIN US FOR LACERS WELL UPCOMING WEBINARS
Register for these events through your MyLACERS account or by calling LACERS. If you need assistance, email us at lacerswell@lacers.org or call us at (800) 779-8328.
Aging Mastery Program Webinars
LACERS Well Purposeful Living Campaign continues with another installment of the Aging Mastery Program (AMP) from August 29, 2023, through September 28, 2023. ​This 5-week webinar series meets twice weekly on Tuesdays and Thursdays at 10:00 a.m.
Mom's Computer Technology Webinar: September 13, at 2:00 p.m.
Fitness Made Simple Webinar: September 20, at 9:30 a.m.
Anthem Benefit Webinar Series – Transportation: September 27, at 10:00 a.m.
Brain Health Webinar: September 27, at 2:00 p.m.
Have you Missed past LACERS Well events? We have event and seminar recordings on various topics – finances, emotional wellness, fitness, and more! Visit the LACERS YouTube channel at youtube.com/lacersyoutube, and be sure to hit the subscribe button to receive alerts of newly posted videos.
As a covered entity under Title II of the Americans with Disabilities Act, the City of Los Angeles does not discriminate on the basis of disability and, upon request, will provide reasonable accommodations to ensure equal access to its programs, services, and activities.