December 2022 Paycheck Flyer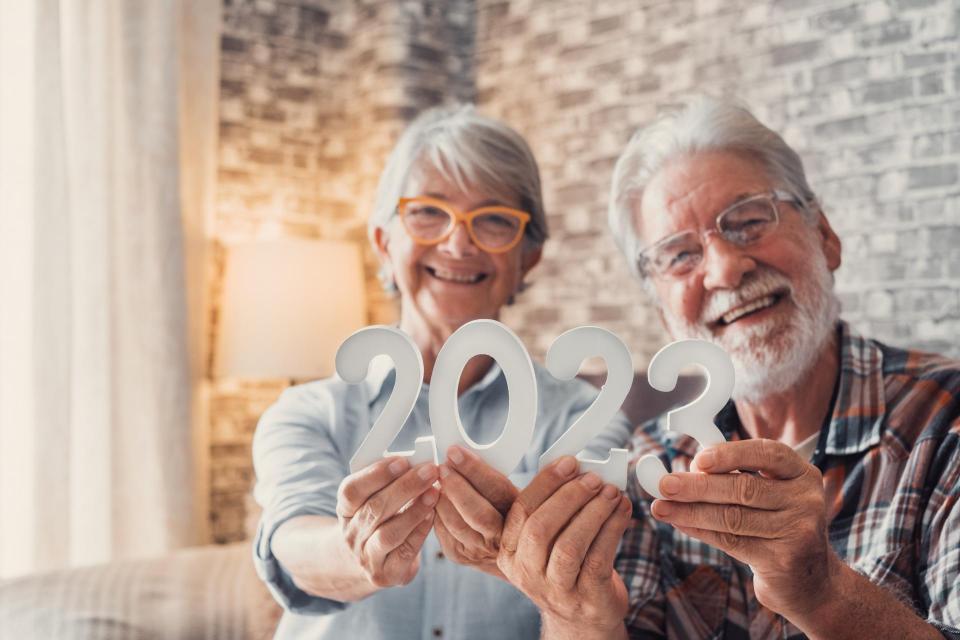 MEDICARE PART B PREMIUMS FOR 2023
As a reminder, all retired Members and their dependents that are eligible for Medicare and enrolled in a LACERS plan are required to enroll in Medicare Part B. Retired Members enrolled in Medicare Parts A and B with at least 10 years of Service who are enrolled in a LACERS Senior medical plan or participate in the Medical Premium Reimbursement Program (MPRP) are eligible for a reimbursement of their standard (basic) Medicare Part B premium. For 2023, the standard (basic) monthly Medicare Part B premium amount will be $164.90 a month, a decrease from $170.10 in 2022. This amount does not include Income-Related Monthly Adjustment Amounts or late enrollment penalties.
If you are a Retiree whose Medicare Part B premium is deducted from your Social Security Benefit check and the amount is less than $164.90 a month you will need to submit proof of the amount to LACERS so that your reimbursement amount can be adjusted. An audit regarding Part B reimbursements will be conducted in 2023.
NEW START DATES FOR BRAND-NEW MEDICARE ENROLLMENTS
Beginning January 1, 2023, when retired Members and/or their dependents sign up for Medicare the month they turn 65 or during the last three months of their Initial Enrollment Period, or during the General Enrollment Period (January – March), their coverage starts the first day of the month after they sign up.
MEDICARE PART B DEDUCTIBLE FOR 2023
For 2023, the Medicare Part B annual deductible will be $226.00 (a decrease from $233.00 in 2022) for Members and dependents enrolled in LACERS Anthem Blue Cross PPO Part B only plan. This deductible is the amount of money that you have to pay before your insurance starts covering the cost of your healthcare expenses.
INCOME-RELATED MONTHLY ADJUSTMENT AMOUNT (IRMAA)
It is essential to know that some Members and/or their dependents may have to pay an additional premium amount for their Medicare Parts B and D. This extra premium amount is called an IRMAA, which stands for Income-Related Monthly Adjustment Amount. Whether or not you pay an IRMAA is determined by Social Security based on your tax return income and filing status from two years earlier. For example, Social Security will use your tax return information from 2021 to determine if an IRMAA is to be applied for 2023. If in 2021 you filed Single and made over $97,000 modified adjusted gross income (MAGI) or filed Married Filing Joint (MFJ) and made over $194,000 MAGI, you would be billed for an IRMAA. Before you are billed for an IRMAA, Social Security will typically send a notice, and you will have the opportunity to appeal. This extra amount must be paid in full as part of eligibility for LACERS medical subsidy and medical plan. IRMAAs are not part of the basic premium and, therefore, are not reimbursed.
View the Fact Sheet provided by the Centers for Medicare and Medicaid Services (CMS) regarding 2023 Medicare Parts A & B Premiums and Deductibles, 2023 Medicare Part D Income- Related Monthly Adjustment Amounts by visiting https://www.cms.gov/newsroom/fact-sheets/2023-medicare-parts-b-premiums-and-deductibles-2023-medicare-part-d-income-related-monthly
NEW IRS TAX WITHHOLDING FORMS FOR 2023
The Internal Revenue Service (IRS) has released a new federal tax withholding form for pension payments in 2023. The new IRS W-4P form will be required for any withholding changes received after December 12, 2022, for payrolls processed in 2023 and beyond. You DO NOT need to submit a new form unless you would like to make changes to your withholdings. If you reside in California and you wish to change your state tax withholding election, you will need to submit a separate DE-4P state tax withholding form. These forms and Frequently Asked Questions are available on LACERS.org. LACERS is not authorized to provide tax advice. If you are seeking tax guidance or advice, we recommend you speak to a tax professional.
JOIN US FOR LACERS WELL JANUARY WELLNESS EVENTS
Register for these virtual events through your MyLACERS account or by calling LACERS. If you need assistance, call us at (800) 779 – 8328 or email LacersWell@lacers.org.
Mom's Computer Technology Class
Mom's Computer will host the next monthly Technology class on Wednesday, January 11th, at 2:00 p.m. These classes help Members navigate the changing technology landscape and offer tips on using computers, smartphones/tablets, the Internet, and more. Zoom Information will be provided to all registered individuals one day before the class.
Fitness Made Simple – Exercise Class
Join Coach Sean Foy on Tuesday, January 17th, at 9:30 a.m. as he helps you train in the comfort of your home to realize your health and fitness goals. All from the convenience of your home computer and even on the go with your mobile phone, Coach Sean will show you how simple it can be, to get fit and stay fit, anytime, anywhere….empowering you with ongoing inspiration, training, tools, and coaching to help you realize your desired personal health and fitness goals in 2023.
Brain Health Class
Alzheimers Los Angeles (ALZLA) will be hosting monthly Brain Health classes via Zoom on Wednesday, January 25th, at 2:00 p.m. ALZLA's mission is to improve the lives of local families affected by Alzheimers and dementia by increasing awareness, delivering effective programs and services, providing compassionate support, and advocating for quality care and a cure. Don't miss these informative monthly virtual classes. Register Now!
Have you missed past LACERS Well events? We have several event recordings on various topics – finances, emotional wellness, fitness, and more! Visit the LACERS YouTube channel at YouTube.com/lacersyoutube and hit the subscribe button to receive alerts of newly posted videos.
As a covered entity under Title II of the Americans with Disabilities Act, the City of Los Angeles does not discriminate on the basis of disability and, upon request will provide reasonable accommodations to ensure equal access to its programs services and activities.