February 2022 Paycheck Flyer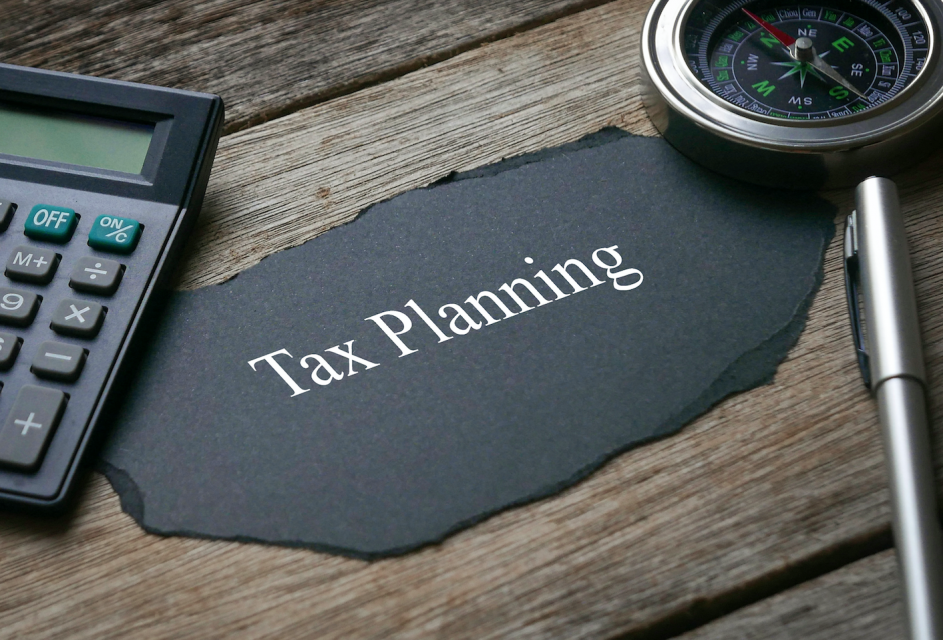 ANNUAL NOTICE OF RIGHT TO ELECT OR REVOKE FEDERAL INCOME TAX WITHHOLDING
LACERS is required to inform you that your periodic benefit payments from LACERS may be subject to Federal Income Tax withholding unless you elect not to have withholding apply. If a completed form is not on file with our office, your withholding will be calculated as if you are a Married Individual with Three Withholding Allowances.
Federal Law allows you to change or revoke the amount withheld from your monthly payments at any time. This Notice is to comply with the annual Federal notice requirement.
If YOU DO NOT WISH TO MAKE CHANGES TO YOUR CURRENT WITHHOLDING:
NO ACTION IS REQUIRED
YOUR CURRENT WITHHOLDING REMAINS IN EFFECT
If you choose to make changes or to revoke your current election:
You must submit a new LACERS Request for Income Tax Withholding Form. The form is available at LACERS.org/forms. Select the form titled Request for Income Tax Withholding Form and Form W-4P Instructions, for reference, and submit your completed form to LACERS. You may also contact the Member Service Center at (800) 779-8328 / RTT (888) 349-3996 and request the form to be mailed to you.
Your completed form must be returned to LACERS through mail or via email or fax below.
Los Angeles City Employees' Retirement System
Attn: Membership Processing Unit
P.O. Box 512218
Los Angeles, CA 90051-0218
Fax to: (213) 473-7202 – Attention: Membership Processing Unit
Email to: lacers.services@lacers.org
LACERS must receive your completed form on or before the 12th of the month in order to process the request in the same month, otherwise, your request will take effect in the following month.
Remember, your Federal income tax liability is based on your total income, not just your LACERS retirement benefits. If you do not pay taxes through withholdings or you have too little tax withheld, you will generally owe tax when you file your tax return and may owe a penalty unless you make timely payments of estimated tax. Refer to https://www.irs.gov/pub/irs-pdf/p505.pdf for more details on estimated tax requirements and penalties. If your tax situation changes, or you chose not to have federal income tax withheld and you now want withholding, you should submit a new Form W-4P.
Withholding decisions can be complicated. LACERS cannot give you tax advice. The IRS provides a Withholding Calculator for taxpayers to estimate their withholding for federal income taxes. The Withholding Calculator can be found at https://www.irs.gov/payments/tax-withholding. If you need assistance in estimating your tax, you should consult with the IRS or your tax advisor.
NEW IRS TAX WITHHOLDING FORMS FOR 2022
In January 2022, the IRS released final versions of two new forms for requesting federal tax withholdings. The new forms will be required beginning in January 2023. The new Form W-4P will be used for requesting federal tax withholding from periodic pension or annuity payments while Form W-4R will be used for non-periodic payments and eligible rollover distributions.
Please Note: The IRS has announced that retirement systems may continue to use the current version (2021 Form W-4P) through the end of 2022 or until their system can be programmed to accommodate the new forms. We will announce the availability of the new forms on our website once we have completed our system programming. LACERS plans to switch over to the new forms once our system is programmed or by January 2023 as required by the IRS.
In the meantime, please continue to use the current form on our website if you wish to make any changes to your current withholdings. If you have any questions, you may also contact the Member Service Center at (800) 779-8328 / RTT (888) 349-3996.
JOIN LACERS WELL AT THESE UPCOMING MARCH VIRTUAL EVENTS
Register for these events through your MyLACERS account, or if you do not have a MyLACERS account you may call LACERS. If you need assistance, send an email to lacerswell@lacers.org. To see a full list of LACERS Well events visit LACERS.org/lacers-well-events.
Mom's Computer Technology Class
Mom's Computer will be hosting the next monthly Technology class on Wednesday, March 9 at 3:00 p.m. These classes will help Members navigate the changing technology landscape and offer tips on using computers, smart phones/tablets, the Internet, and more.
Fitness Made Simple – Exercise Class
Why just talk or dream about exercise when we can "Make Fitness Simple?" Join Coach Sean Foy on Wednesday, March 16, 2022 at 9:30 a.m. as he helps you train in the comfort and convenience of your own home to realize your personal health and fitness goals. Coach Sean will show you how simple it can be, to get fit and stay fit, anytime, anywhere…empowering you with ongoing inspiration, training, tools and coaching to help you realize your desired personal health and fitness goals in 2022.
Brain Health Class
Alzheimer's Los Angeles (ALZLA) will be hosting the next monthly Brain Health class, Memory Loss & Alzheimer's: Let's Talk! via Zoom on Wednesday, March 23 at 2:00 p.m. The ALZLA mission is to improve the lives of local families affected by Alzheimer's and dementia by increasing awareness, delivering effective programs and services, providing compassionate support, and advocating for quality care and a cure.
Aging Mastery Program Classes
The Aging Mastery Program is a five-week, twice weekly program scheduled three times this year: March, June, and September on Tuesdays and Thursdays at 10:00 a.m. This fun, innovative program empowers you to take key steps to improve your well-being. You will learn about health eating and hydration, sleep, financial fitness, advance planning, and more. Register for the March program now!
GET YOUR BENEFIT FASTER WITH DIRECT DEPOSIT!
LACERS encourages Members to take a step in the digital direction and sign up to receive retirement benefits through Direct Deposit. With the USPS' recent announcement regarding extended delivery times, it would be beneficial for those not currently registered for Direct Deposit to sign up using the Direct Deposit Authorization Form located at LACERS.org/forms.