January 2023 Paycheck Flyer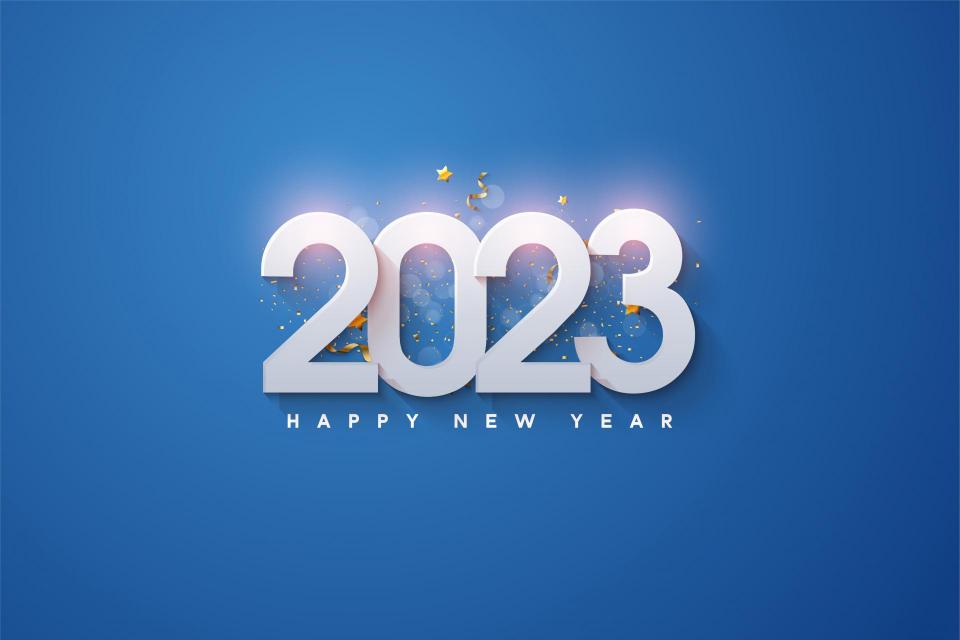 NEW IRS AND CA STATE TAX WITHHOLDING FORMS FOR 2023
The IRS released a revised Form W-4P (Withholding Certificate for Periodic Pension or Annuity Payments) effective January 2023, which includes substantial changes to the federal tax withholding elections available, as well as changes to the calculation LACERS performs to determine the amount to be withheld. The new Form W-4P is posted on LACERS.org and is now available for use. A significant change to the Form W-4P is that filers will no longer be able to adjust their withholding by electing a specific number of withholding allowances. The IRS now offers new input fields for increasing or decreasing the amount to withhold, including fields for tax credits and deductions. LACERS Members and Beneficiaries who already receive ongoing payments and who do not wish to make changes to their federal tax withholding elections are not required to file a new form; however, all are encouraged to review their withholdings and determine whether an adjustment is necessary. You may visit your MyLACERS account to view and estimate your tax withholdings. If you live in California and wish to change your state tax withholding election, you will need to submit a separate state tax withholding, Form DE-4P, also available at LACERS.org.
LACERS 1099-Rs HAVE BEEN MAILED
LACERS has completed its mailing of 1099-R tax documents to retirees and beneficiaries for the 2022 tax year. Please note that 1099-Rs are only sent to the address on file with LACERS. If you have recently changed your address, please update it with LACERS by submitting a Change of Address form which can be found on our website at lacers.org/forms, or you may contact us to request one be mailed to you.
If you have not received your 1099-R, the soonest you may request a duplicate be mailed to you is the second week of February. You may also view your 1099-R via your MyLACERS online account.
TAX FORM 1095-B: IMPORTANT REMINDER
Tax season is here, and you may receive a Form 1095-B which is sent to you by your health insurance carrier (i.e. Kaiser Permanente or Anthem Blue Cross) or from the Centers for Medicare and Medicaid Services (CMS). For questions about using Form 1095-B, please consult with your tax adviser or the Internal Revenue Service (IRS). To request duplicate forms, please contact your health insurance carrier directly. (LACERS does not issue Form 1095-B or provide tax advice).
SAVE THE DATE LACERS PENSION SYMPOSIUM FEBRUARY 22
Join us for our first virtual Pension Symposium on Wednesday, February 22nd, from 9:00 a.m. – 3:00 p.m. via Zoom. The 2023 LACERS Pension Symposium will feature a range of speakers presenting on the national perspective of public pensions, risks to public pension funds, aspects of investments, retirement, and what's happening at LACERS. For more information on this event, visit our website at LACERS.org. Register for these virtual events through your MyLACERS account or by calling LACERS. If you need assistance, call us at (800) 779 – 8328 or email LacersWell@lacers.org.
MULTI-FACTOR AUTHENTICATION ENABLED FOR MyLACERS PORTAL
Great news! We've expanded the security of your MyLACERS account. When logging into MyLACERS, a second method to verify your identity is required. You can now use a Google or Microsoft Authenticator App to satisfy the two-factor authentication security requirement on MyLACERS. Authenticator Apps are secure and user-friendly. Simply sign up for either app on your mobile device, scan the QR code that appears on your MyLACERS verification screen, or enter the code provided on the app to verify your device sign-in. You can use this feature each time you log into your MyLACERS account on an unregistered device if you select it as one of your Multi-Factor Authentication options. Authenticator apps can be set up in addition to the existing methods you may already use to verify your account. If you have not created a MyLACERS account, these options will be available to set up during the sign-up process. If you currently have an active account, you can enable/disable this feature at any time through 'Settings' under the 'My Account' tab. If you have questions or require assistance, please contact our Member Service Center at (800) 779-8328.
JOIN US FOR LACERS WELL UPCOMING WELLNESS EVENTS
Register for these virtual events through your MyLACERS account or by calling LACERS. If you need assistance, call us at (800) 779-8328 or email LacersWell@lacers.org.
Mom's Computer Technology Class: Wednesday, February 8th at 2:00 p.m.
Fitness Made Simple: Wednesday, February 15th at 9:30 a.m.
Kaiser Well-Being Webinar – Managing Your Weight: Friday, February 17th at 10:00 a.m.
Brain Health Class: Wednesday, February 22nd at 2:00 p.m.
Kaiser Well-Being Webinar – Eat Well, Live Well: Friday, February 24th at 10:00 a.m.
Aging Mastery Program Classes: Tuesdays and Thursdays, March 2nd – April 4th at 10:00 a.m.l
Have you missed past LACERS Well events? We have several event recordings on various topics – finances, emotional wellness, fitness, and more! Visit the LACERS YouTube channel at YouTube.com/lacersyoutube and hit the subscribe button to receive alerts of newly posted videos.
As a covered entity under Title II of the Americans with Disabilities Act, the City of Los Angeles does not discriminate on the basis of disability and, upon request will provide reasonable accommodations to ensure equal access to its programs, services, and activities.