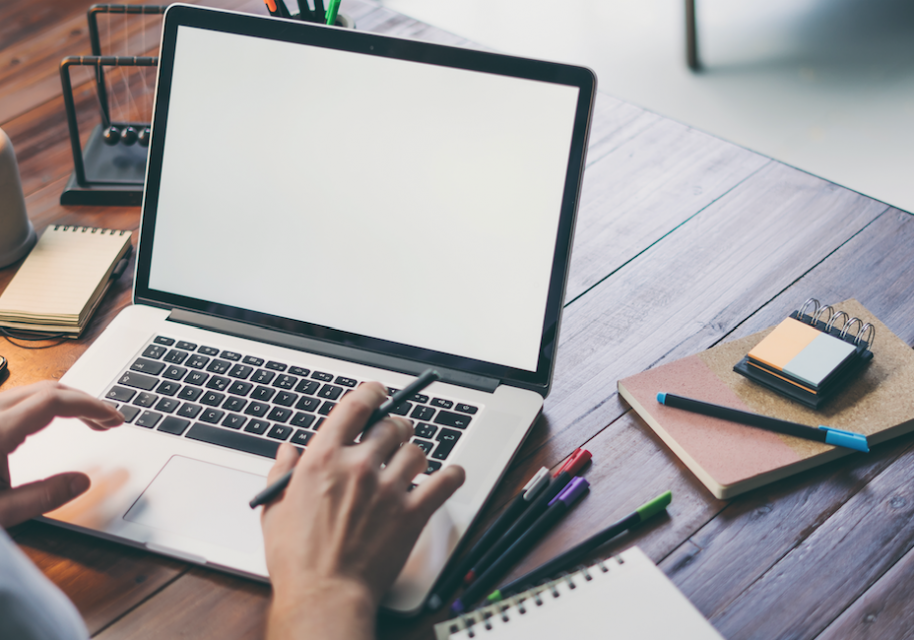 JOIN LACERS WELL AT THESE UPCOMING JULY VIRTUAL EVENTS
Register for these virtual events through your MyLACERS account or by calling LACERS at (800) 779-8328. If you need assistance, send an email to LacersWell@lacers.org.
Mom's Computer Technology Class
Mom's Computer will be hosting the next monthly Technology class on Wednesday, July 13 at 3:00 p.m. These classes help Members navigate the changing technology landscape and offer tips on using computers, smart phones/tablets, the Internet, and more. Zoom information will be provided to all registered individuals one day prior to the class.

Fitness Made Simple – Exercise Class
Join Coach Sean Foy on Wednesday, July 20 at 9:30 a.m. as he helps you train all from the convenience of your home computer and even on the go with your mobile phone. Coach Sean will show you how simple it can be, to get fit and stay fit, anytime, anywhere, empowering you with ongoing inspiration, training, tools, and coaching to help you realize your desired personal health and fitness goals in 2022.
Alzheimer's Los Angeles (ALZLA) will be hosting the next monthly Brain Health virtual class on Wednesday, July 27 at 2:00 p.m. ALZLA, Department of Aging and the City of Los Angeles have partnered to raise awareness of Dementia and promote the Purposeful Aging Los Angeles Initiative (PALA). ALZLA mission is to improve the lives of local families affected by Alzheimer's and dementia by increasing awareness, delivering effective programs and services, providing compassionate support, and advocating for quality care and a cure. Don't miss these informative monthly virtual classes designed to help you become "Dementia Friendly".
Financial Mastery & Retirement Webinar Series
Join us for a two-part Financial Mastery & Retirement Webinar Series presented by 4 Square Financial Literacy Partners, Inc. taking place Thursday, July 7 (Part 1) and Thursday, July 14 (Part 2) at 10:00 a.m. In this webinar, you will gain a greater understanding of your hard-earned benefits packages to help you become better prepared for life events, increase savings, reduce debt, and identify waste and other eroding factors that can decrease wealth.
Join us for a Financial Scams Webinar presented by Dr. Haydeh Fakhrabadi, Psy.D., CPII, Clinical Psychologist with the Los Angeles County Department of Mental Health. The webinar will take place on Thursday, July 28 at 10:00 a.m. This presentation defines financial exploitation, identifies common scam techniques, shows you how to identify a scam, and presents tips on preventing and dealing with scams.
Missed past LACERS Well events? We have several event recordings on various topics – finances, emotional wellness, fitness, and more! Visit the LACERS YouTube channel at youtube.com/lacersyoutube and be sure to hit the subscribe button to receive alerts of newly posted videos. Also, enjoy exclusive content and get connected with other LACERS Members on the LACERS Well Facebook Group page.
KEEP COOL THIS SUMMER – FIND YOUR LOCAL COOLING CENTER
Need to cool down? Cooling centers are free, indoor air-conditioned locations where you can keep cool when there are extreme heat weather conditions. There are several locations across Southern California for residents to utilize. When and if you plan to visit one of these cooling centers, it is advisable that you call in advance to make sure there is still seating available and be aware that COVID-19 protocols such as masks and social distancing, may be in place.
You can always check the map at ready.lacounty.gov/heat to locate the nearest cooling center within Los Angeles County, or by dialing 211 for Los Angeles County or 311 for City of Los Angeles for assistance.