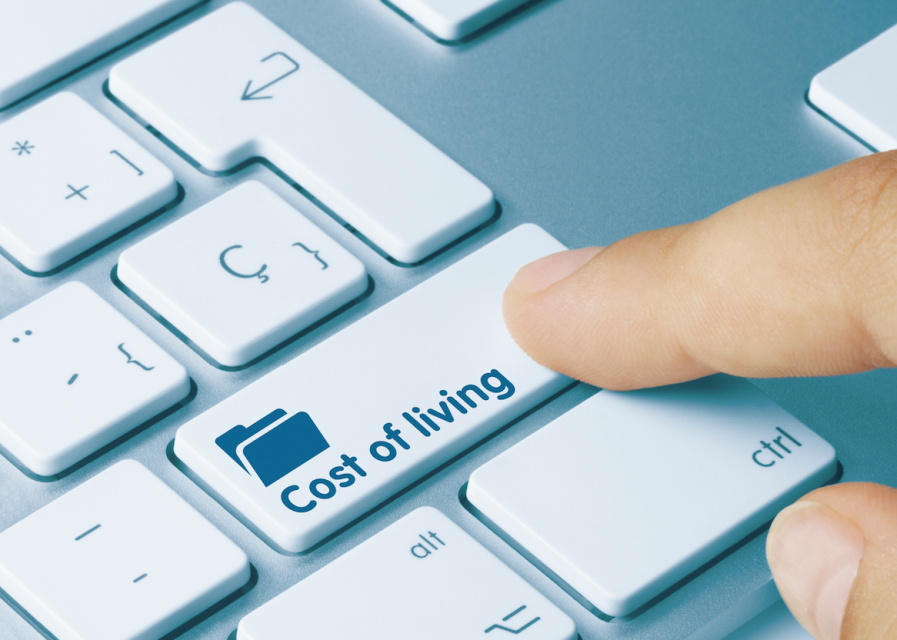 COST OF LIVING ADJUSTMENT FOR 2022
Each year the LACERS Board of Administration determines a Cost of Living Adjustment (COLA) for eligible LACERS Retired Members and Beneficiaries. The COLA is a reflection of the Consumer Price Index (CPI) for the Los Angeles Area, which has been determined to be 3.8% for 2022.
The maximum COLA is set by the City of Los Angeles Administrative Code at 3.0% for Tier 1 and Tier 1 Enhanced Members, and is set at 2.0% for Tier 3 Members. Tier 1 and Tier 1 Enhanced Members bank any excess COLA over 3% in their COLA banks for use during future years.
All Tier 1 and Tier 1 Enhanced Members who retired after June 30, 2021, will receive a COLA of 1/12th of the 3.0% for each full month of retirement completed by June 30, 2022. Similarly, all Tier 3 Members who retired after June 30, 2021, will receive a COLA of 1/12th of the 2.0% for each full month completed by June 30, 2022.
The COLA will be included in all eligible Retired Members' and Beneficiaries' July 31, 2022, check or direct deposit. For more information on the LACERS COLA and to view a chart of what your COLA will be based on for your Membership Tier, potential COLA bank, and retirement date, please visit lacers.org/cost-living-adjustments-cola.
JOIN LACERS WELL AT THESE UPCOMING JUNE VIRTUAL EVENTS
Register for these virtual events through your MyLACERS account or by calling LACERS. If you need assistance, send an email to LacersWell@lacers.org.
Mom's Computer Technology Class
Mom's Computer will be hosting the next monthly Technology class on Wednesday, June 8 at 3:00 p.m. These classes help Members navigate the changing technology landscape and offer tips on using computers, smart phones/tablets, the Internet, and more. Zoom information will be provided to all registered individuals one day prior to the class.
Fitness Made Simple – Exercise Class
Join Coach Sean Foy on Wednesday, June 15, 2022, at 9:30 a.m. as he helps you train in the comfort and convenience of your own home to realize your personal health and fitness goals. All from the convenience of your home computer and even on the go with your mobile phone, Coach Sean will show you how simple it can be, to get fit and stay fit, anytime, anywhere, empowering you with ongoing inspiration, training, tools and coaching to help you realize your desired personal health and fitness goals in 2022.
Brain Health Class
Alzheimer's Los Angeles (ALZLA) will be hosting monthly Brain Health classes via Zoom on June 22 at 2:00 p.m. ALZLA, Department of Aging and the City of Los Angeles have partnered to raise awareness of Dementia and promote the Purposeful Aging Los Angeles Initiative (PALA). ALZLA mission is to improve the lives of local families affected by Alzheimer's and dementia by increasing awareness, delivering effective programs and services, providing compassionate support, and advocating for quality care and a cure. Don't miss these informative monthly virtual classes designed to help you become "Dementia Friendly".
Estate Planning Webinar
Join us for an Estate Planning Webinar presented by Janet Morris, Esq., Elder Care Consultant and Erika Brown a Social Worker for the City of Los Angeles Department of Aging. The webinar will take place on June 29 at 9:00 a.m., for both LACERS Retired and Active Members. This presentation will cover topics such as Caregiving & Living Arrangements, Grief and Loss, Wills, Revocable Living Trust, Advanced Healthcare Directives, and much more.
Aging Mastery Program Classes
LACERS Well Purposeful Living Campaign continues with another installment of the Aging Mastery Program (AMP) scheduled for June 2022. ​LACERS will be running this 5-week, twice weekly course on Tuesdays and Thursdays at 10:00 a.m. to help you build your own personal playbook for aging well. This fun, innovative program empowers you to take key steps to improve your well-being. You will learn about healthy eating and hydration, sleep, financial fitness, advance planning and other topics to help you age masterfully. Limited spots are available.
Missed past LACERS Well events? We have several event recordings on various topics – finances, emotional wellness, fitness, and more! Visit the LACERS YouTube channel and be sure to hit the subscribe button to receive alerts of newly posted videos. Also, enjoy exclusive content and get connected with other LACERS Members on the LACERS Well Facebook Group page.