November 2022 Paycheck Flyer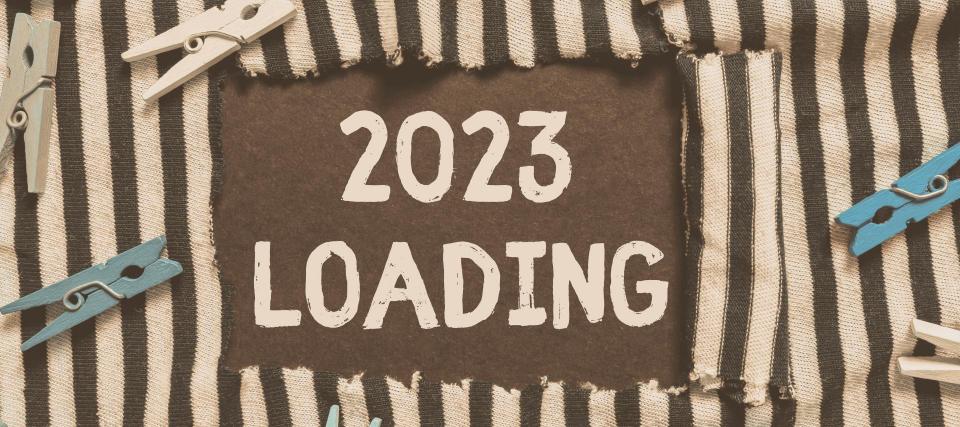 NEW IRS AND CA STATE TAX WITHHOLDING FORMS FOR 2023
The Internal Revenue Service (IRS) and the State of California have released new forms for requesting federal and state tax withholdings. The new W-4P and W-4R forms will be used for requesting federal tax withholdings and form DE-4P will be used for California State tax withholdings. The new forms will be required for any requests received on December 13, 2022, and beyond. You DO NOT need to submit a new form unless you would like to make changes to your withholdings. The new forms and Frequently Asked Questions will be available around December 12, 2022, on our website at lacers.org/forms and lacers.org/frequently-asked-questions respectively.
NEW LACERS HEADQUARTERS OPENING THIS WINTER
We are excited to share that this winter, LACERS will begin operating at our expanded headquarters at 977 N. Broadway in Chinatown. While just a short drive from our current office, our new location provides improved collaboration capabilities for our dedicated team through best-of-breed technology and activity-based workspaces. Our building has also received Fitwell Certification based on various required components including its proximity to transit, location within a walkable community, and its universal pedestrian access. Whether attending a LACERS Board of Administration meeting or simply dropping in to complete and submit forms, we look forward to welcoming you to our new home.
2023 OPEN ENROLLMENT – REMINDERS AND UPDATES
LACERS Health Benefits' Open Enrollment period ended November 17, 2022. The next opportunity to change your LACERS benefits will be next year during the Open Enrollment period in October 2023, unless you experience a qualifying event. Please see pages 6-8 of the 2023 Health Benefits Guide for more information on qualifying events.
Changes made during the Open Enrollment period become effective January 1, 2023. If you changed your health plan, you will receive your health plan I.D. card in mid-January. New deductions that reflect your health plan changes will appear on your retirement check on December 31, 2022.
Due to a technical issue, approximately 3,800 Health Plan Statements were missing Member's current carrier name in the 2023 Medical Plan field. The affected group were Members under the age of 65 and enrolled in a LACERS medical plan. Corrected Health Plan Statements were mailed out in early November, and these affected individuals have until December 5, 2022, to submit any Open Enrollment changes.
Find more information on Open Enrollment and view recorded virtual Open Enrollment meetings at lacers.org/enrollment.
JOIN US FOR LACERS WELL DECEMBER WELLNESS EVENTS
Register for these virtual events through your MyLACERS account or by calling LACERS. If you need assistance, call us at (800) 779 – 8328 or email LacersWell@lacers.org.
Mom's Computer Technology Class
Mom's Computer will host the next monthly Technology class on Wednesday, December 14, at 3:00 p.m. These classes help Members navigate the changing technology landscape and offer tips on using computers, smartphones/tablets, the Internet, and more. Zoom Information will be provided to all registered individuals one day before the class.
Fitness Made Simple – Exercise Class
Join Coach Sean Foy on Wednesday, December 14, at 9:30 a.m. as he helps you train in the comfort of your home to realize your health and fitness goals. All from the convenience of your home computer and even on the go with your mobile phone, Coach Sean will show you how simple it can be, to get fit and stay fit, anytime, anywhere….empowering you with ongoing inspiration, training, tools, and coaching to help you realize your desired personal health and fitness goals in 2022.
Brain Health Class
Alzheimers Los Angeles (ALZLA) will be hosting monthly Brain Health classes via Zoom on Wednesday, December 7, at 2:00 p.m. ALZLA's mission is to improve the lives of local families affected by Alzheimers and dementia by increasing awareness, delivering effective programs and services, providing compassionate support, and advocating for quality care and a cure. Don't miss these informative monthly virtual classes. Register Now!
Have you missed past LACERS Well events? We have several event recordings on various topics – finances, emotional wellness, fitness, and more! Visit the LACERS YouTube channel at YouTube.com/lacersyoutube and hit the subscribe button to receive alerts of newly posted videos.
As a covered entity under Title II of the Americans with Disabilities Act, the City of Los Angeles does not discriminate on the basis of disability and, upon request will provide reasonable accommodations to ensure equal access to its programs services and activities.