October 2022 Paycheck Flyer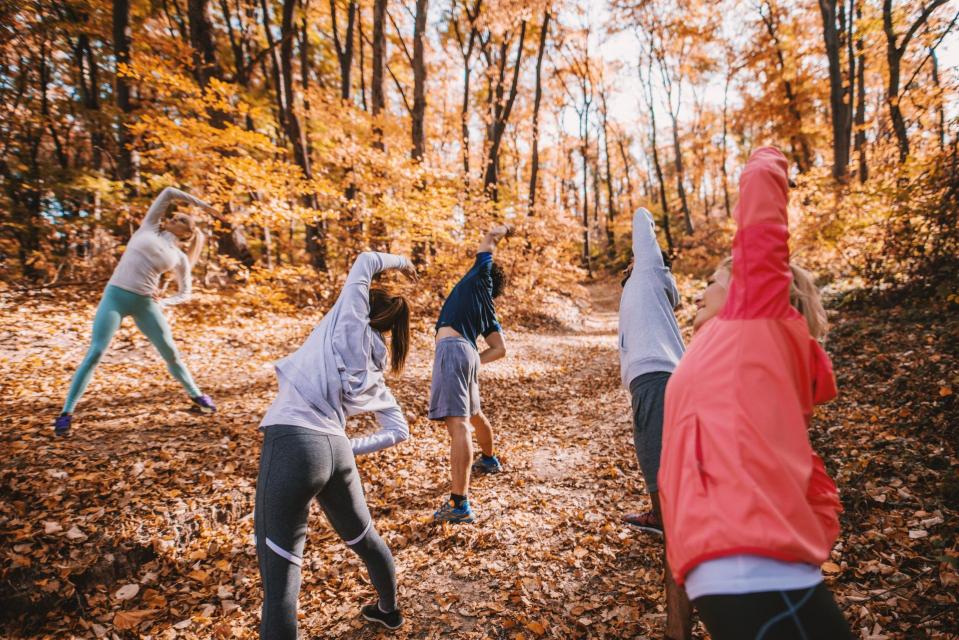 OPEN ENROLLMENT ENDS NOVEMBER 17, 2022
There is still time to make Open Enrollment changes. Open Enrollment is your opportunity to enroll in a health, dental, or vision plan; change your plan; or add dependents with changes taking effect on January 1, 2023. Don't miss out! The 2023 Open Enrollment period ends November 17, 2022. For more information, view the 2023 Health Benefits Guide at lacers.org/health-benefits-guide or contact LACERS at (800) 779-8328.
2023 OPEN ENROLLMENT MEETINGS
Thank you, LACERS Members who participated in the 2023 Open Enrollment meetings via Zoom. This year's meetings included presentations from representatives of Kaiser Permanente, Anthem Blue Cross, Blue View Vision, Delta Dental, SCAN, and UnitedHealthcare. Members unable to attend these meetings can visit the official LACERS YouTube channel at YouTube.com/lacersyoutube and view the recorded versions at a later date.
JOIN LACERS WELL AT THESE UPCOMING VIRTUAL EVENTS
Register for these virtual events through your MyLACERS account at https://mylacers.lacers.org or by calling LACERS. If you need assistance, call us at (800) 779 – 8328 or email LacersWell@lacers.org.
Holiday Wellness Workshop for Active & Retired Members
Holidays can be challenging for those who have suffered losses or feel alone and without family or social support. This seasonal presentation discusses strategies to combat feelings of sadness or "the blues" during the winter holidays. This Zoom meeting will occur on Thursday, November 17, 2022, at 10:00 a.m. and feature Dr. Haydeh Fakhrabadi, Psy.D., CPII Clinical Psychologist with the Los Angeles County Department of Mental Health. Zoom information will be provided to all registered individuals one day before the event.
Mom's Computer Technology Class
Mom's Computer will host the next monthly Technology class on Wednesday, November 9, at 3:00 p.m. These classes help Members navigate the changing technology landscape and offer tips on using computers, smartphones/tablets, the Internet, and more. Zoom Information will be provided to all registered individuals one day before the class.
Fitness Made Simple – Exercise Class
Join Coach Sean Foy on Wednesday, November 16, at 9:30 a.m. as he helps you train in the comfort of your home to realize your health and fitness goals. All from the convenience of your home computer and even on the go with your mobile phone
Brain Health Class
Alzheimer's Los Angeles (ALZLA) will be hosting monthly Brain Health classes via Zoom on Wednesday, November 30 at 2:00 p.m. (PST) ALZLA's mission is to improve the lives of local families affected by Alzheimer's and dementia by increasing awareness, delivering effective programs and services, providing compassionate support, and advocating for quality care and a cure. Don't miss these informative monthly virtual classes
Have you missed past LACERS Well events? We have several event recordings on various topics – finances, emotional wellness, fitness, and more! Visit the LACERS YouTube channel at YouTube.com/lacersyoutube and hit the subscribe button to receive alerts of newly posted videos.
MOVED? CHANGED YOUR CONTACT INFORMATION? LET LACERS KNOW!
If you've recently moved or changed your contact information, please complete a Change of Address Request form to avoid delays in receiving your monthly allowance check, direct deposit receipt, or 1099-R. Please note that LACERS sends important communications about your benefits periodically. If we need to send you essential information, we would like to have every possible means of contacting you. To update your contact information, please submit a Change of Address Request form found on our website under lacers.org/post/change-address or if you do not have internet access, call (800) 779-8328 / RTT (888) 349-3996 for assistance.
As a covered entity under Title II of the Americans with Disabilities Act, the City of Los Angeles does not discriminate on the basis of disability and, upon request will provide reasonable accommodations to ensure equal access to its programs services and activities.