Retiree April 2020 Paycheck Flyer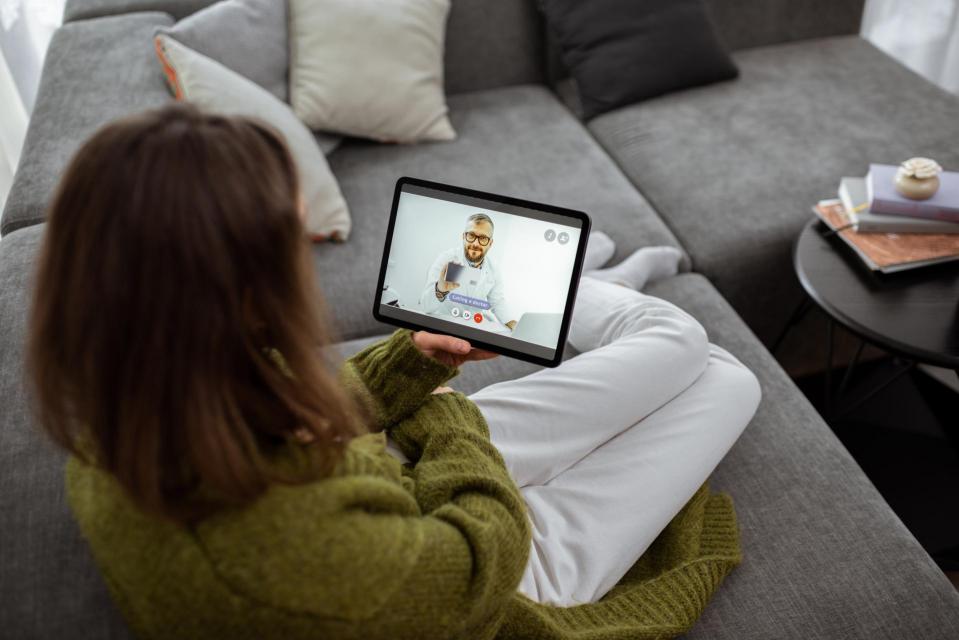 LACERS Services Update
Despite the disruption caused by the COVID-19 Pandemic, LACERS continues to serve its Members and beneficiaries. However, due to reduced staffing, inquiries will be received through email and voicemail only. Our goal is to respond to your questions within two business days. However, based on day-to-day staffing levels, it may take longer. We ask for your patience and understanding during this time. If your question is not urgent, we ask that you consider contacting us at a later time or finding your answer on our website, www.LACERS.org. Also, you can find most of your retirement benefit and health plan enrollment information in your MyLACERS account. LACERS will continue to provide you and your families with the best service possible during these difficult times and will deliver all important updates on the LACERS website.
Added Security Feature Coming in May
A new feature is coming to your MyLACERS account that will ensure that your private information with LACERS is more secure than ever. Two-factor authentication is a widely used security tool that will add an extra layer of security to your MyLACERS account.
This feature will take effect in mid-May. When logging on to your MyLACERS account you will be automatically redirected to a page where you will be prompted to set up your two-factor verification preference before accessing the rest of the site. This is required, and you will not be able to proceed to your account information without setting up this feature.
In addition to using your username and password, two-factor authentication will also require you to provide a verification code to access your account which will be sent to you via email or text message. You will be prompted to provide this additional verification when: you login from a new or unrecognized device, forget your password, or forget your username.
If have any questions or need to request a PIN to create your MyLACERS account, please contact LACERS at lacers.services@lacers.org for assistance.
Resources Available to Assist Seniors (Age 65+) and Adults with Disabilities
With people, especially seniors, being ordered to stay at home to avoid exposure to the corona virus, you or someone you know may find it difficult to meet their daily needs, such as preparing meals, picking up prescription medication, and/or getting to medical appointments. The City of Los Angeles, and other agencies across the country, have various programs to assist you.
Within the City of Los Angeles
Cityride – Dial-A-Ride and Taxicab Program (Los Angeles Department of Transportation) – providing transportation to necessary medical appointments and to pick up medication.
This service is only available to city of Los Angeles residents and portions of the unincorporated areas. For more information, call 808-7422 from any area code, or visit https://www.ladottransit.com/other/cityride/.
Within the City and County of Los Angeles
Los Angeles Department of Aging – providing service to Los Angeles residents and referrals to programs outside of Los Angeles.
Free Home-Delivered Meals (available within Los Angeles city and county during the declared emergency). Although meals are provided at no cost, donations are accepted to help sustain the program.
Transportation Services – through Proposition A, transportation is provided for non-emergency rides to routine medical appointments, such as dialysis treatments.
To learn more about these and other services, and determine eligibility, call (213) 482-7252 (Department of Aging will refer callers to Los Angeles County, as applicable).
Outside Los Angeles County, but within California
Los Angeles Department of Aging – to connect with your local area agency providing senior programs and services, call (800) 510-2020.
Within the United States
Eldercare Locator – a public service of the U.S. Administration on Aging that connects you to local services for seniors. You can reach them at (800) 677-1116.
As a covered entity under Title II of the Americans with Disabilities Act, the City of Los Angeles does not discriminate on the basis of disability and, upon request will provide reasonable accommodations to ensure equal access to its programs
services and activities.