September 2022 Paycheck Flyer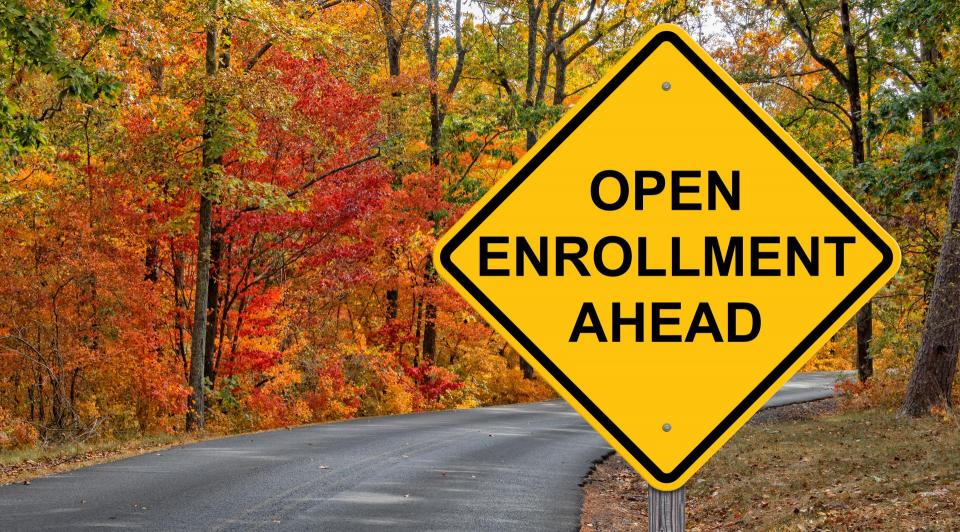 2023 OPEN ENROLLMENT IS COMING
This year LACERS Health Benefits' Open Enrollment period will be held from October 17 – November 17, 2022, with Open Enrollment packets being mailed in early October. Open Enrollment will be your opportunity to enroll in a plan, change your plan or add dependents with changes taking effect on January 1, 2023.
As a reminder, Members 65 and over will receive a full packet with an Open Enrollment statement, an Open Enrollment overview, and a copy of the 2023 Health Benefits Guide. Members under 65 will receive an Open Enrollment statement, the Open Enrollment Overview, and instructions on accessing the 2023 Health Benefits Guide online. If you desire a physical copy of the Health Benefits Guide after receiving your packet, you may email lacers.health@lacers.org with the subject line "Requesting 2023 Open Enrollment Health Benefits Guide," include your name and mailing address in the body, and one will be mailed to you. If you do not have email access, you may call LACERS at (800) 779-8328.
ATTEND A VIRTUAL OPEN ENROLLMENT MEETING
Open Enrollment meetings will be held virtually. Take this opportunity to meet with LACERS Health staff and learn about updates for the 2023 plan year. LACERS Health plan carriers, including Anthem Blue Cross, Kaiser Permanente, SCAN Health Plan, UnitedHealthcare, Delta Dental, and Anthem Blue View Vision, will present their plans and provide a question-and-answer session. Meetings will be held online using Zoom video conference, or you may dial in by phone to hear the online Zoom presentation. You can register for these meetings via your MyLACERS online portal account or by calling LACERS at (800) 779-8328.
All virtual meetings begin at 10:00 a.m. on the following dates:
Kaiser Permanente – October 18
Anthem Blue Cross and Blue View Vision – October 20
SCAN Health Plan, UnitedHealthcare, and Delta Dental – October 25
JOIN LACERS WELL AT THESE UPCOMING VIRTUAL EVENTS
Register for these virtual events through your MyLACERS account or by calling LACERS. If you need assistance, call us at (800) 779 – 8328 or email LacersWell@lacers.org.
Mom's Computer Technology Class
Mom's Computer will host the next monthly Technology class on Wednesday, October 12, at 3:00 p.m. These classes help Members navigate the changing technology landscape and offer tips on using computers, smartphones/tablets, the Internet, and more.
Fitness Made Simple – Exercise Class
Join Coach Sean Foy on Wednesday, October 19, at 9:30 a.m. as he helps you train in the comfort of your home to realize your health and fitness goals. All from the convenience of your home computer and even on the go with your mobile phone.
Brain Health Class
Alzheimer's Los Angeles (ALZLA) will be hosting monthly Brain Health classes via Zoom on Wednesday, October 26 at 2:00 p.m. ALZLA's mission is to improve the lives of local families affected by Alzheimer's and dementia by increasing awareness, delivering effective programs and services, providing compassionate support, and advocating for quality care and a cure.
JOIN LACERS WELL AT THIS UPCOMING OUTDOOR EVENT
BEACH WALK WITH FRANKIE
Join Champion Frankie Gallagher for a Playa Del Rey Beach Walk every Friday morning.
Find details for other events like these on the Champion In-Person/Outdoor Activities page at lacers.org/champion-led-retiree-event/champion-personoutdoor-activities.
Missed past LACERS Well events? We have several event recordings on various topics – finances, emotional wellness, fitness, and more! Visit the LACERS YouTube channel and be sure to hit the subscribe button to receive alerts of newly posted videos.
As a covered entity under Title II of the Americans with Disabilities Act, the City of Los Angeles does not discriminate on the basis of disability and, upon request will provide reasonable accommodations to ensure equal access to its programs services and activities.