LACERS Active Members June Update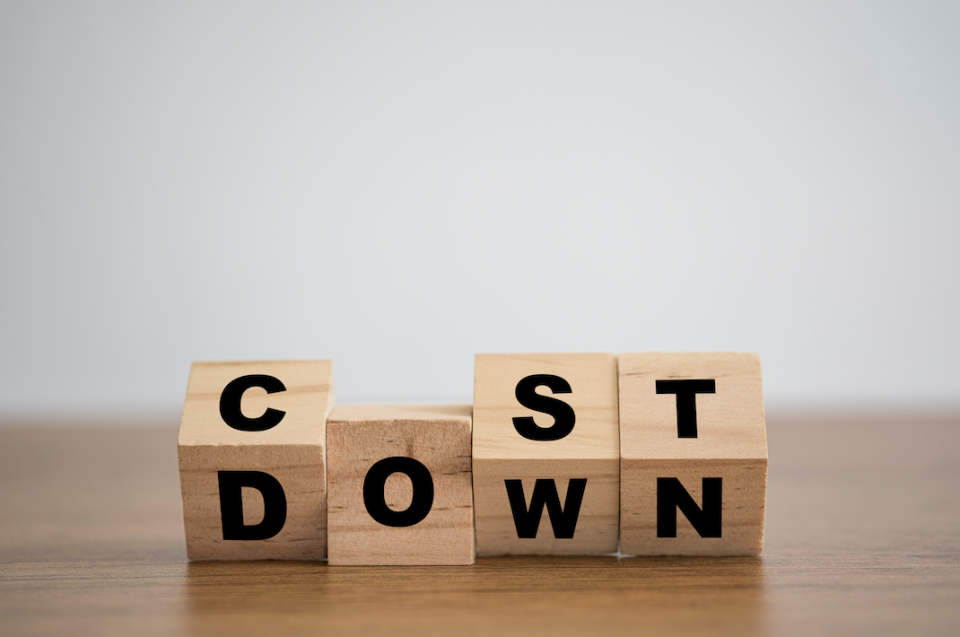 FAMILY DEATH BENEFIT PLAN RATE DECREASE
Beginning on July 1, 2022, the Family Death Benefit Plan (FDBP) premium will be reduced from $2.40 per month to $1.90 per month ($0.95 per pay period). To learn more about the plan, visit the Family Death Benefit Plan webpage.

UPCOMING CITY HOLIDAYS
Mayor Eric Garcetti recently proclaimed Juneteenth an official City holiday. This year, LACERS will be closed on Monday, June 20, 2022 in observance of Juneteenth. LACERS will also be closed on Monday, July 4, 2022 in observance of Independence Day. LACERS office hours are Monday through Friday 7:00 a.m. to 3:45 p.m. and Tuesday 7:00 a.m. to 3:00 p.m. To experience the lowest call wait time, contact LACERS Tuesday through Thursday between the hours of 7:00 a.m. and 9:00 a.m.
TAKING STEPS AGAINST FRAUDULENT BEHAVIOR
If you suspect fraud or are experiencing identity theft etc., contact LACERS so we can flag your account and take additional measures to safeguard your account. To protect yourself from fraud, the major credit agencies offer the ability to freeze your credit which prevents new credit accounts from being opened. Even if you do not suspect fraud or identity theft, it is a good idea to consider a credit freeze for the extra protection it brings. Learn more on our website.
CHECK YOUR INBOX!
Have you noticed that LACERS' monthly eblasts don't go straight to your Primary inbox? Make sure to check your Promotions inbox, as our eblasts have likely been sent there. Some potential workarounds to receive the eblasts to your Primary inbox include moving the LACERS email to your Primary inbox and adding lacers.me@lacers.org to your contact list. You can also always find the information on our In the News webpage.
SUBMIT DOCUMENTS WITH EASE
While LACERS is offering in-person visits by appointment only, don't forget that you can submit documents easily and from the convenience of your own home using LACERS' Secure Document Upload. Save yourself a trip and visit the Secure Document Upload webpage today!
GET RETIREMENT READY WITH A RETIREMENT APPLICATION PORTAL DEMO
Take time to learn about LACERS' Retirement Application Portal (RAP). Visit the Applying for Retirement Online webpage for details, and sign up for the upcoming RAP Demonstration webinar on June 29 at 12:00 p.m. via MyLACERS. Can't make it to the webinar? Watch a recording of a prior RAP Demonstration on the LACERS YouTube channel.
UPCOMING PLANNING FOR RETIREMENT SEMINARS
Take a proactive approach toward retirement and attend a Planning for Retirement Seminar via Zoom video conferencing. Additionally, make time to check in with LACERS periodically to ensure you understand your benefits and keep your information up-to-date.
Upcoming seminar dates include:
June 21, at 4:30 p.m. (Tier 1)
June 30, at 9:00 a.m. (Tier 1)
July 13, at 9:00 a.m. (Tier 1)
July 21, at 9:00 a.m. (Tier 1)
For a full schedule of upcoming seminars, click here and register via MyLACERS.
HEALTH IS WEALTH: WELLNESS CLASS OPPORTUNITIES
Join Alzheimer's Los Angeles (ALZLA) for a Brain Health class via Zoom on June 22 at 2:00 p.m. You are also invited to attend an upcoming Estate Planning webinar on June 29 at 9:00 a.m.
UPCOMING BOARD OF ADMINISTRATION MEETING
The next meeting will be on Tuesday, June 28 at 10:00 a.m. Click here for upcoming agendas and reports to the Board, which will be posted as they become available.
*ADA Statement: Sign Language Interpreters, Communications Access Real-Time Transcription, Assisted Listening Devices, or other auxiliary aids and/or services may be provided upon request. To ensure availability, you are advised to make your request at least 72 hours prior to the meeting you wish to attend. Due to difficulties in securing Sign Language Interpreters, five or more business days notice is strongly recommended. For additional information, please contact (800) 779-8328 or RTT (888) 349-3996.