LACERS Active Members Update for November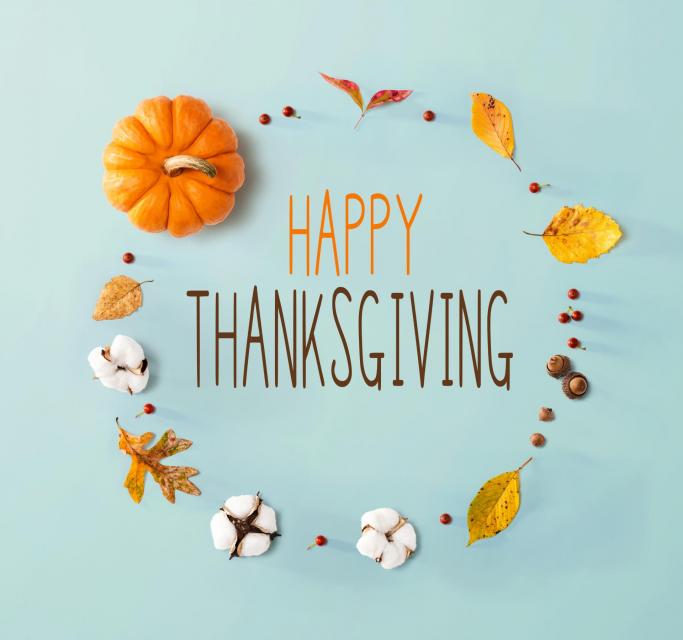 IMPORTANT: THANKSGIVING HOLIDAY HOURS
The Thanksgiving holiday is quickly approaching, the LACERS Front Desk will be closed and the LACERS 800 phone number will not be in service from November 20 through November 22. Members can still reach LACERS for urgent matters either by leaving a voicemail at (800) 779-8328 or by emailing us at lacers.services@lacers.org. LACERS will be closed on November 23 and 24 for the Thanksgiving Holiday.
Please keep these dates in mind and plan ahead if you want to speak with a LACERS representative by phone. We look forward to continuing to assist our Members and wish everyone a wonderful holiday!

RETIRING ONLINE IS CONVENIENT, NO MATTER THE TIME OF YEAR
LACERS' online Retirement Application Portal (RAP) is the secure and convenient portal where eligible Members (those applying for a Tier 1 Normal Service Retirement or a Tier 1 Early Service Retirement) submit their retirement application. Please visit the Applying for Retirement Online webpage if you are nearing retirement or want to learn more about the RAP.
WHEN IS THE LAST TIME YOU VISITED OUR YOUTUBE CHANNEL?
No matter what stage you are at in your City career, the Official LACERS YouTube channel is where you can view informative videos regarding LACERS benefits. Be sure to subscribe to our channel so you are notified each time we release new content; you'll be glad you did!
ATTEND AN EVENING PLANNING FOR RETIREMENT WEBINAR
Planning for Retirement webinars are essential for learning about your LACERS retirement plan. Join LACERS for an evening webinar beginning at 5:00 p.m. on Thursday, December 14.
You can register online through your MyLACERS account or by calling LACERS at (800) 779-8328, RTT (888) 349-3996. Looking for other options? View our calendar.
UPCOMING BOARD OF ADMINISTRATION MEETING
The next meeting will be on Tuesday, November 28, at 10:00 a.m. Visit our Agendas and Minutes webpage for more information.
*ADA Statement: Sign Language Interpreters, Communications Access Real-Time Transcription, Assisted Listening Devices, or other auxiliary aids and services may be provided upon request. To ensure availability, you are advised to make your request at least 72 hours before the meeting you wish to attend. Due to difficulties securing Sign Language Interpreters, notice is strongly recommended for five or more business days. For additional information, please contact (800) 779-8328 or RTT (888) 349-3996.