LACERS Retired Members Update for October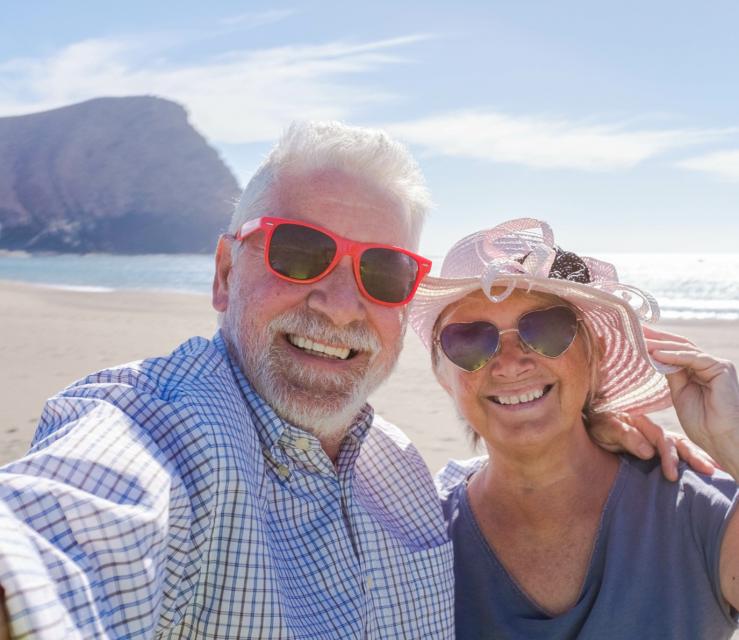 LACERS is currently accepting applications for health plan changes, the addition of eligible dependents, and new enrollments until November 16, 2023. Changes made during this period will become effective on January 1, 2024. If you do not want to change plans or add dependents, you do not need to take any action; your current LACERS health coverage will continue for the 2024 plan year.
LACERS recommends reviewing the Open Enrollment webpage to stay informed of your benefit options.
Please visit LACERS.org to view electronic versions of the 2024 Open Enrollment Overview and the 2024 Health Benefits Guide.

ATTEND AN IN-PERSON OR VIRTUAL OPEN ENROLLMENT MEETING
Both in-person and virtual meetings with our carriers will allow you to get in-depth information about that plan's offerings for 2024 and have your questions answered.
Register today for the in-person or virtual meetings through your MyLACERS account or by calling LACERS at (800) 779-8328. Space is limited and will fill up.
LIVE EVENT DETAILS
All Health Plan Representatives will attend each in-person meeting.
Inland Empire
Tuesday, November 7
10:00 a.m. to 2:00 p.m.
DoubleTree Hotel Ontario
222 N. Vineyard
Ontario, CA 91764
San Fernando Valley
Thursday, November 9
10:00 a.m. to 2:00 p.m.
Airtel Hotel
7277 Valjean Ave
Van Nuys, CA 91406
VIRTUAL EVENT DETAILS
Anthem Blue Cross HMO, Anthem PPO, Anthem Medicare Preferred (PPO), Anthem Life & Health Medicare (Medicare Supplement), and Blue View Vision
Both presentations have the same content, please attend one or the other.
Wednesday, October 18, 10:00 a.m. to 11:30 a.m. -or-
Tuesday, October 31, 2:00 p.m. to 3:30 p.m.
Kaiser Permanente (Under-65 and Senior Advantage)
Thursday, October 19, 10:00 a.m. to 11:30 a.m.
SCAN and UnitedHealthcare
Wednesday, October 25, 10:00 a.m. to 11:30 a.m.
Delta Dental (DPPO and DHMO)
Thursday, October 26, 10:00 a.m. to 11:30 a.m.
VIRTUAL EVENTS ASSISTANCE
Virtual meetings will be held using Zoom video conferencing. LACERS provides complimentary computer and technical assistance for Virtual meetings through a partnership with Mom's Computer. To reach Mom's Computer, you may call them at (800) 281-0692 or email them at Help@MomsComputer.com.
MAKE YOUR VOICE HEARD
The LACERS Board of Administration has submitted a request to City Council recommending options for extending the Medicare Part B Basic Premium Reimbursement to Retired LACERS Members hired prior to April 1, 1986 and currently do not receive the LACERS Medicare Part B Reimbursement, as well as adjusting the Medicare Part B Reimbursement for LACERS retirees whose Medicare Part B premium exceed the basic premium as a result of the Income-related Monthly Adjustment Amount (IRMAA).
The City Council has assigned a Council File # 23-1131. To make your voice heard, please submit your comments directly using the Office of the City Clerk's Public Comment Form.
UPCOMING BOARD OF ADMINISTRATION MEETING
The next meeting will be on Tuesday, October 24, at 10:00 a.m. Visit our Agendas and Minutes webpage for more information.
*ADA Statement: Sign Language Interpreters, Communications Access Real-Time Transcription, Assisted Listening Devices, or other auxiliary aids and services may be provided upon request. To ensure availability, you are advised to make your request at least 72 hours before the meeting you wish to attend. Due to difficulties securing Sign Language Interpreters, notice is strongly recommended for five or more business days. For additional information, please contact (800) 779-8328 or RTT (888) 349-3996.