December 2021 Paycheck Flyer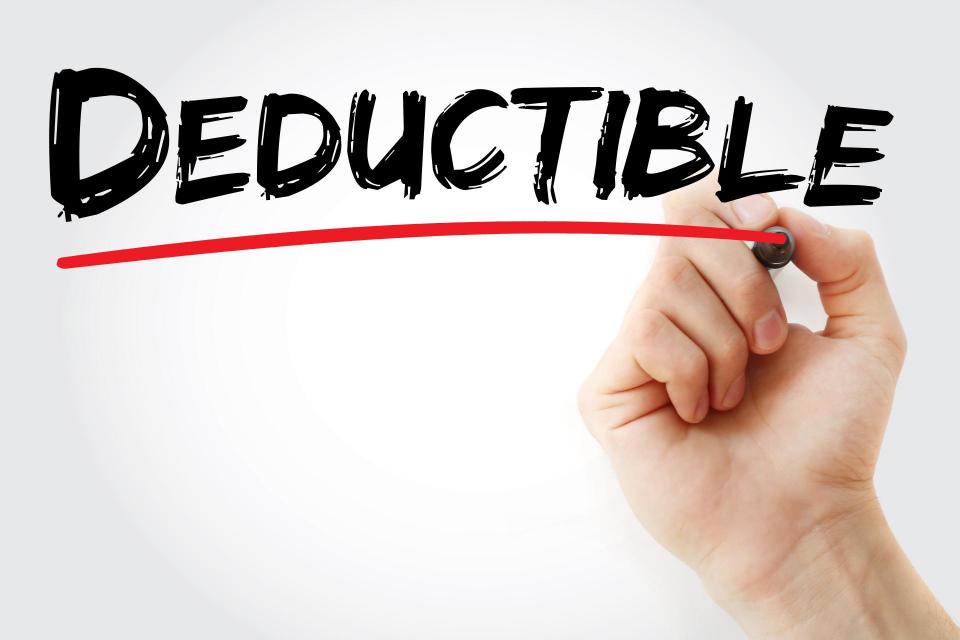 MEDICARE PART B DEDUCTIBLE FOR 2022
For 2022, the Medicare Part B annual deductible will be $233.00 for Members and dependents enrolled in the LACERS Anthem Blue Cross PPO plan (with only Medicare Part B). This deductible is the amount of money you have to pay before your insurance starts covering the costs for your healthcare expenses.
WHAT COUNTS TOWARDS THE MEDICARE PART B DEDUCTIBLE?
Medical services and supplies count towards the Medicare Part B deductible.
WHAT DOES NOT COUNT TOWARDS THE MEDICARE PART B DEDUCTIBLE?
Co-payments associated with medical services or prescriptions covered by Medicare Part B do not apply towards the Medicare Part B deductible.
MEMBERS OVER 65 ENROLLED IN ANTHEM BLUE CROSS PPO OUT-OF-COUNTRY PLAN
Members over the age of 65 and enrolled in the Anthem Blue Cross PPO Out-of-Country plan do not have to pay the Medicare Part B deductible. However, you are subject to the $500/per person annual deductible implemented by Anthem Blue Cross.
WHAT MEDICARE PART B COVERS
Visit medicare.gov and select the What Medicare Covers to find information on the types of medical services covered by Medicare Part B. You may also call Medicare and speak with a customer service representative at (800) MEDICARE (633-4227).
MEDICARE PART B PREMIUM FOR 2022
As a reminder, all retired Members and their dependents that are eligible for Medicare and enrolled in a LACERS plan are required to enroll in Medicare Part B. Retired Members enrolled in Medicare Parts A and B with at least 10 years of Service who are enrolled in a LACERS Senior medical plan or participate in the Medical Premium Reimbursement Program (MPRP) are eligible for a reimbursement of their basic Medicare Part B premium. For 2022, the standard (basic) Medicare Part B premium amount will be $170.10 per month (not including Income-Related Monthly Adjustment Amounts (IRMAAs) and late enrollment penalties).
If you are a Retiree whose Medicare Part B premium is deducted from your Social Security benefit check and it is less than $170.10 a month, you will need to submit proof of the premium amount to LACERS so that your reimbursement amount can be adjusted. An audit regarding Part B reimbursements will be conducted in 2022.
NOT ELIGIBLE RO RECEIVE BASIC MEDICARE PART B PREMIUM REIMBURSEMENT
Surviving Spouses/Domestic Partners and health plan dependents are not eligible to receive a reimbursement unless they are also a Retiree with at least 10 years of Service.
Retirees enrolled only in Medicare Part B are not eligible to receive a reimbursement and do not need to submit proof of enrollment.
JOIN LACERS WELL AT THESE EARLY 2022 EVENTS
Register for these virtual events below through your MyLACERS account or by calling LACERS. If you need assistance, send an email to LacersWell@lacers.org. Space is limited for each event so be sure to sign up early. To view additional dates and information visit lacers.org/lacers-well-events.
MOM'S COMPUTER TECHNOLOGY CLASS
Mom's Computer will be hosting monthly Technology classes throughout 2022 starting Wednesday, January 12 at 3:00 p.m. These classes help Members navigate the changing technology landscape and offer tips on using computer, smart phones/tablets, internet, and more.
FITNESS MADE SIMPLE – EXERCISE CLASS
Why just talk or dream about exercise when we can "Make Fitness Simple?" Join Coach Sean Foy on Wednesday, January 19, 2022 at 9:30 a.m. as he helps you train in the comfort and convenience of your own home to realize your personal health and fitness goals!
BRAIN HEALTH CLASS
Alzheimer's Los Angeles (ALZLA) will be hosting monthly Brain Health classes starting Wednesday, January 26 at 2:00 p.m. Join the video viewing of the 4-episode mini-series as the Ramirez family confronts the challenges of Alzheimer's. Following each episode there will be a discussion about the warning signs, the process of getting a diagnosis, disease progression, and the challenges that families face.
AGING MASTERY PROGRAM
LACERS's 5-week, twice weekly Aging Mastery Program is scheduled three times this year: March, June, and September on Tuesdays and Thursdays at 10:00 a.m. This fun, innovative program empowers you to take key steps to improve your well-being. You will learn about health eating and hydration, sleep, financial fitness, advance planning, and more.