Retiree October 2021 Paycheck Flyer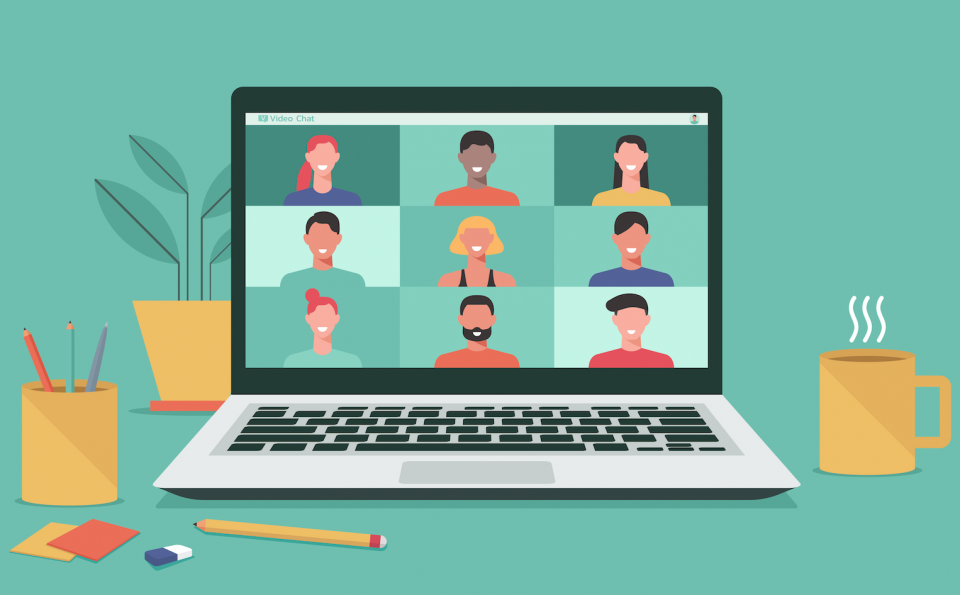 There's Still Time: Attend a 2022 Open Enrollment Virtual Meeting
Open Enrollment will end on November 15. Don't miss your chance to attend any of the remaining virtual Open Enrollment meetings available for you to learn about changes for 2022 and your health plan options. The virtual meetings are health carrier specific and will be held on the following dates at 10:00 a.m.:
SCAN Health Plan - Tuesday, November 2
Delta Dental/Anthem Blue View - Thursday, November 4
Anthem Blue Cross Medicare Preferred (PPO)*- Friday, November 5 and 12

*This plan will replace the Anthem Medicare Supplement plan in 2022. More information can be found in your 2022 Health Benefits Guide and on www.LACERS.org.
Reserve your spot now by logging into your MyLACERS account at https://mylacers.lacers.org, or by calling the Member Service Center at (800) 779-8328 / RTT (888) 349-3996.
Visit our Open Enrollment page at lacers.org/enrollment for more information and resources, and to view recordings of this year's virtual meetings with LACERS health plans. Of course, if you have any questions, LACERS is always available to assist you.
Reminder: If you made an Open Enrollment change during previous extended Open Enrollment period and it took effect on or after February 1, 2021, you will not be eligible to change it until our next Open Enrollment period in October 2022, unless you experience a qualifying event.
Join LACERS Well at These November Events
View the LACERS Events Calendar at lacers.org/calendar to learn about how to get involved in these activities led by our LACERS Well Champions as well as other LACERS Well events. If you require assistance, send an email to lacerswell@lacers.org.
Holiday Wellness Workshop: Social Support Strategies
Holidays can be a challenging time for many. This seasonal presentation discusses strategies to combat feelings of sadness or "the blues" during the winter holidays. This Zoom meeting will take place on Wednesday, November 17, at 10:00 a.m. and features Dr. Haydeh Fakhrabadi, Psy.D., CPII Clinical Psychologist with the Los Angeles County Department of Mental Health. Zoom information will be provided to all registered individuals one day prior to the event. Reserve your spot now via your MyLACERS account or by calling the Member Service Center.
Missed past LACERS Well events? We have several event recordings on various topics – finances, emotional wellness, fitness, and more! Visit the LACERS YouTube channel and be sure to hit the subscribe button to receive alerts of newly posted videos. Also, enjoy exclusive content and get connected with LACERS Members on the LACERS Well Facebook Group page.
Join LACERS Well Champions at In-Person or Virtual Events
IN-PERSON/OUTDOOR ACTIVITIES
El Cariso Park Walk with Irene and Bernadette (Sylmar)
Van Nuys/Sherman Oaks Park Walk with Debby
Greenway Trail Walk/Palm Park with Terry (Whittier)
South Coast Botanical Gardens Walk with Nancy and Julia (Torrance)
Cabrillo Beach Walk/Aquarium Tour with Nancy (San Pedro)
Golfing At Alondra Golf Course with Jimmy (Lawndale)
Hiking In Griffith Park/Rose Bowl with Ben (Los Angeles/Pasadena)
VIRTUAL ACTIVITIES
Cooking with Carmen
Hear the Music with Charles
Book Clubs with Janet, Bernadette, and Jannette
Hula Dance Class with Beverly
Movie Review Club with Jannette and Ratna
Become a LACERS Well Champion!
Do you have hobbies or interests that you would like to share with other retirees? Would you be interested in volunteering at upcoming LACERS Well events or assisting a Champion with their activities? If the answer is yes, send an email to lacerswell@lacers.org and our Champion Coordinator will connect with you.