Retiree September 2021 Paycheck Flyer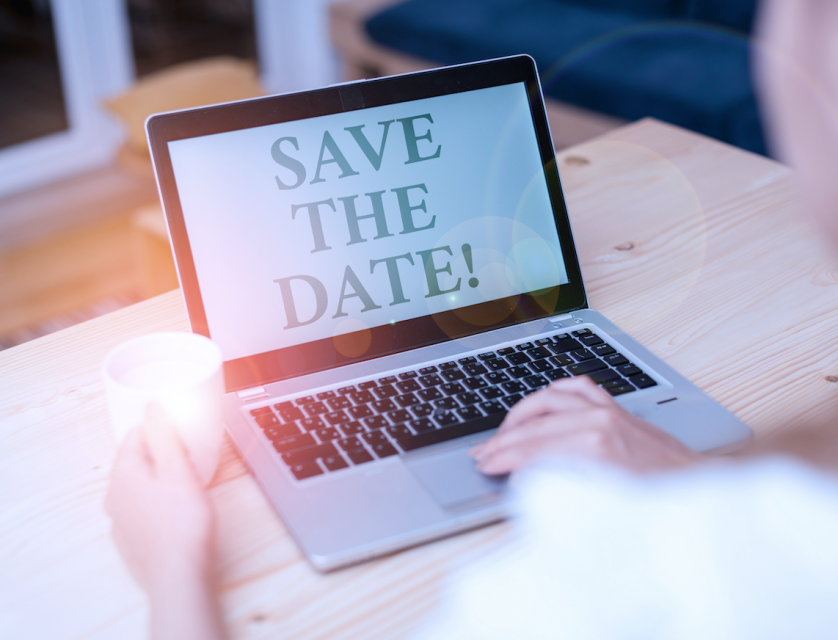 Save the Date: 2022 Open Enrollment Virtual Meetings
LACERS has planned several virtual meetings to share updates regarding your health plans and health benefits for 2022, and to answer your questions so you can make the best healthcare decisions for you and your family.
On January 1, 2022, the Anthem Blue Cross (Anthem) Life and Health Plan (Medicare Supplement) will be replaced by the Anthem Medicare Preferred PPO Plan (for Members with Medicare Parts A and B). We have scheduled several virtual meetings regarding this plan to make sure you have an opportunity to get all your questions answered. You can also contact Anthem's First Impressions call center at (833) 848-8729 with your questions.
Beginning October 1, find out more information regarding Open Enrollment on our website at lacers.org/open-enrollment. Additionally, you may also reserve your spot to attend virtual meeting(s) via your MyLACERS account or by calling (800) 779-8328.
All virtual meetings begin at 10 a.m. on the following dates:
LACERS 2022 Health Benefits Overview – October 19
Kaiser Permanente – October 21
Anthem Blue Cross – October 26
UnitedHealthcare – October 28
SCAN – November 2
Delta Dental/Blue View Vision – November 4
Anthem Medicare Preferred PPO – October 22, 29; November 5, 12
Open Enrollment Packet will be Different for Members Under Age 65
Open Enrollment will be held October 15 to November 15, 2021. This is the time to enroll in a plan, change your plan, or add dependents with changes taking effect January 1, 2022. Open Enrollment packets will be mailed out on October 13-14. For retired Members under age 65, you will receive an Open Enrollment statement, the Open Enrollment Overview and instructions on how to access the 2022 Health Benefits Guide online. If you need a hard copy after you receive your packet, you can contact LACERS to have one mailed to you. Retired Members age 65 and over will receive a printed copy of the 2022 Health Benefits Guide in their packet.
As a reminder, due to unusual circumstances, last year's Open Enrollment period was extended to March 31, 2021, and had some stipulations. For those who made enrollment changes effective on or after February 1, 2021, unless you have a qualifying event, your next opportunity to request a change will be October 2022 during the 2023 Open Enrollment period.
Join LACERS Well Champions at In-Person or Virtual Events
View the LACERS Events Calendar at lacers.org/calendar to learn about how to get involved in these activities led by our LACERS Well Champions as well as other LACERS Well events. If you require assistance, send an email to lacerswell@lacers.org.
IN-PERSON/OUTDOOR ACTIVITIES
El Cariso Park Walk with Irene and Bernadette (Sylmar)
Van Nuys/Sherman Oaks Park Walk with Debby
Greenway Trail Walk/Palm Park with Terry (Whittier)
South Coast Botanical Gardens Walk with Nancy and Julia (Torrance)
Cabrillo Beach Walk/Aquarium Tour with Nancy (San Pedro)
Golfing At Alondra Golf Course with Jimmy (Lawndale)
Hiking In Griffith Park/Rose Bowl with Ben (Los Angeles/Pasadena)
VIRTUAL ACTIVITIES
Cooking with Carmen
Hear the Music with Charles
Book Clubs with Janet, Bernadette, and Jannette
Hula Dance Class with Beverly
Movie Review Club with Jannette and Ratna
Become a LACERS Well Champion!
Do you have hobbies or interests that you would like to share with other retirees? Would you be interested in volunteering at upcoming LACERS Well events or assisting a Champion with their activities? If the answer is yes, send an email to lacerswell@lacers.org and our Champion Coordinator will connect with you.