50+ Health Assessment
January - April 2021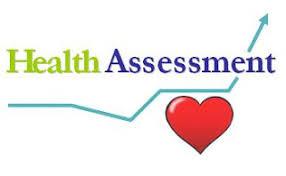 LACERS is excited to offer a new senior-focused health assessment tool administered by a third party, Health Improvement Solutions (HIS), that evaluates how you are doing in various areas, such as pain, movement, functionality, and many others that are important for good health. Also, specifically developed for LACERS Members is a section on discovering interests that support purposeful living. The goal of this assessment is to provide you with tools for understanding and possibly improving your health and well-being.
LACERS will conduct an opportunity drawing for members who participate in the assessment between April 17 and April 30. To participate in the drawing, you will need to opt in by answering the drawing question asked on the assessment. LACERS will award three (3) $15 Amazon gift cards. Good luck!
Your privacy is important to LACERS and our vendor, HIS. Your personal responses to the health assessment questions will be kept confidential and will not be shared with LACERS or any other third party.
We've provided you with instructions below for your username and password. Log on now to complete your assessment by clicking here.
Username and Password Instructions
Username: Personal Email Address
Password: First 4 letters of last name with first letter in CAPS, month and year of birth (for example, John Smith born March 10th of 1970: Smit0370). The month and year are 2-digit format.
Members with only three letters in their last name will need to add a (0) zero (for example Jane Doe born November, 1980: Doe01180). The month and year are 2-digit format.
A personal email address is required to access YOUR online assessment. You may not use an email address already in use by someone else (your spouse for example). If you try logging in using the instructions above and are not able to access your account, please contact the HIS support team (see email address below), provide your name and email address, and your account will be set up. If you do not have a personal email address, you can access a paper version of the assessment by clicking the link in the paragraph below.
If you encounter any issues with your log on, contact HIS support team by emailing support@healthimprovementsolutions.com
A paper version of the assessment is available by clicking here if you do not wish to access the assessment tool online. Download, print and complete the assessment, then mail to: Health Improvement Solutions – PO Box 241434 Omaha, NE 68124-5434.