Aging Mastery Program (AMP) via Zoom
Register now! This 5-Week Class has limited spots.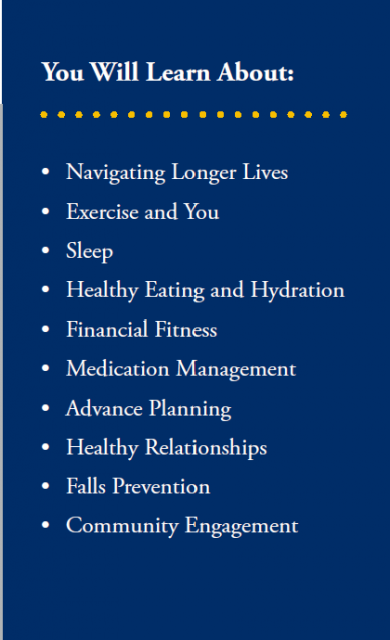 Join the adventure! LACERS will be running the Aging Mastery Program several time periods during the year. Build your own personal playbook for aging well. This fun, innovative program empowers you to take key steps to improve your well-being, add stability to your life, and strengthen ties to your community. Meet new friends and provide encouragement to one another as you take the Aging Mastery journey together! To learn more about the AMP program, click here. Graduates of the program will receive a LACERS Wellness goodie bag with gift card included.
Limited spots available: Sign up now via your MyLACERS account! Registration ends on two weeks before the class start date or when available spots fill up, whichever occurs first. Email LacersWell@lacers.org if you have any problems with your event registration.
This is a 5-week, twice weekly course. Each class starts at 10:00 am on Tuesdays and Thursdays and lasts for about 1 hour and 30 minutes. Zoom log in information will be provided upon completed registration via MyLACERS. Graduation will be on the last day of class. A graduate is someone who attends at least 7 of the 10 classes.