Anthem Technology Webinar
Sydney Health App: Making Healthcare Easier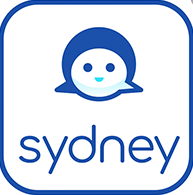 Meet Sydney Health! On Thursday, August 11 at 9am, Anthem is excited to share their web and mobile engagement platform with Anthem members. The application offers Anthem users an intuitive and personalized experience. During this virtual event, you will learn how to find a doctor, see all your benefits, view your claims, view and use your digital ID cards, use the interactive chat feature, and other resources available at your fingertips.
With Sydney, you can find everything you need to know about your Anthem benefits — personalized and all in one place. Get alerts, reminders, and tips directly from Sydney. Get doctor suggestions based on your needs. The more you use it, the more Sydney can help you stay healthy and save you money. Click here for the Anthem Sydney Health App video overview.
The Zoom meeting will last for one hour, including time for questions from the audience. Log into your MyLACERS account to register for this webinar. Once registered, you can expect to receive Zoom information at least one day prior to the scheduled webinar.
You can register online through your MyLACERS account or by calling LACERS at (800) 779-8328, RTT (888) 349-3996. If you need assistance with registration, you may send an email to LacersWell@lacers.org.