County of Los Angeles – Wellness Series
with Dr. Haydeh Fakhrabadi, Psy.D., CPII Clinical Psychologist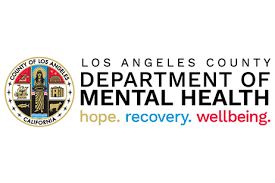 For Active and Retired Members!
Holiday "Blues" Well-being - November 16 from 10:00 a.m. – 11:30 a.m. - Holidays can be a challenging time for those who have suffered losses or who are feeling alone and without family or social support. This seasonal presentation discusses strategies to combat feelings of sadness or "the blues" during the winter holidays.
This Zoom meeting will feature Dr. Haydeh Fakhrabadi, Psy.D., CPII Clinical Psychologist with the Los Angeles County Department of Mental Health. Zoom information will be provided to all registered individuals one day prior to the event. Reserve your spot now!
You can register for most events online through your MyLACERS account or by calling LACERS. Please visit the individual event pages for more registration details. If you need assistance with registration, you may send an email to LacersWell@lacers.org.