County of Los Angeles – Wellness Series
with Dr. Haydeh Fakhrabadi, Psy.D., CPII Clinical Psychologist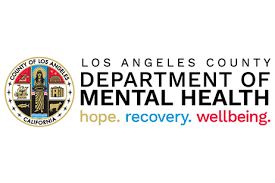 Don't miss these life changing webinars! For Active and Retired Members!
Hoarding – March 29, 2023 @ 10AM - 11:30AM - Learn to identify the differences between collecting, cluttering, and hoarding, and the need for treatment for those who might have a significant problem.
Health, Wellness, and Wholeness – April 13, 2023 @ 10AM -11:30AM - Discover how staying emotionally and physically fit can keep you healthy and give you a positive attitude. Learn how establishing social networks and support can benefit you, your friends, your family and the community in which you live.
Late-Life Transitions – April 20, 2023 @ 10AM -11:30AM - As we age, we all face key social, physical, and psychological changes. This presentation identifies late-life transitions which can affect the way we function and offers tips on maintaining a positive self-view, feeling good about our past, and making the most of life in the face of these changes.
Emotional Intelligence – April 27, 2023 @ 10AM -11:30AM - This presentation defines emotional intelligence, the components of emotional intelligence, and explains how it impacts an individual's daily functioning in the context of interpersonal relationships. It also imparts tips on improving one's emotional intelligence in order to improve their quality of life.
Know the Scams, Don't be a Victim – May 25, 2023 and July 27 @ 10AM – 11:30AM -As technology improves and as the older adult population increases, financial abuse of older adults is becoming more frequent. This presentation defines financial exploitation, identifies common scam techniques, how to identify a scam, and presents tips on preventing scams and dealing with scams. Active and Retired Members are invited to attend
Holiday "Blues" Well-being - November 16th from 10AM – 11:30AM - Holidays can be a challenging time for those who have suffered losses or who are feeling alone and without family or social support. This seasonal presentation discusses strategies to combat feelings of sadness or "the blues" during the winter holidays.
These Zoom meetings will feature Dr. Haydeh Fakhrabadi, Psy.D., CPII Clinical Psychologist with the Los Angeles County Department of Mental Health. Zoom information will be provided to all registered individuals one day prior to the event. Reserve your spot now!
You can register for most events online through your MyLACERS account or by calling LACERS. Please visit the individual event pages for more registration details. If you need assistance with registration, you may send an email to LacersWell@lacers.org.