LACERS Retired Members November Update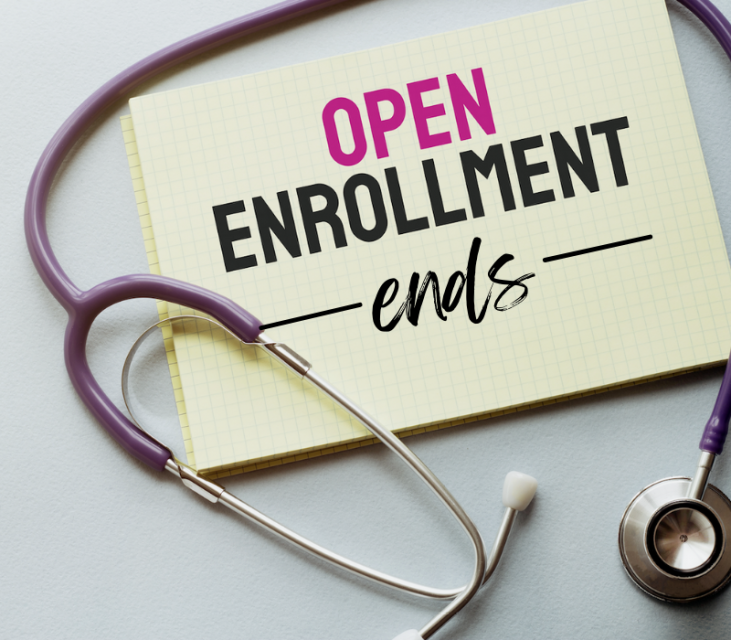 ANNOUNCEMENTS
Open Enrollment Comes to a Close: LACERS' Open Enrollment period ended on November 15, and health and dental plan changes can no longer be made for the 2022 calendar year. Plan changes will take effect on January 1, 2022. Unless you have a qualifying event, the next opportunity to make changes to your LACERS health plan will be next year during the Open Enrollment period for 2023.

For more information about qualifying events, review your 2022 Health Benefits Guide (page 5) here, contact LACERS at (800) 779-8328 / RTT (888) 349-3996, or email lacers.health@lacers.org. Your 2022 plan premiums will be reflected beginning with your December 31, 2021, monthly allowance statement.
Medicare Part B Premium for 2022: For 2022, the standard (basic) Medicare Part B premium amount will be $170.10 per month (not including Income-Related Monthly Adjustment Amounts (IRMAAs) and late enrollment penalties). Click here to learn more.
Medicare Part B Deductible for 2022: For 2022, the Medicare Part B annual deductible will be $233.00 for Members and dependents enrolled in the LACERS Anthem Blue Cross PPO plan (with only Medicare Part B). This deductible is the amount of money you have to pay before your insurance starts covering the costs for your healthcare expenses. Learn more here.
THINGS FOR YOU TO DO
LACERS Well and Champion Events: Stay up-to-date with different LACERS Well events by visiting the LACERS Well Events webpage here! We are excited for our Champions to be hosting outdoor activities again! Virtual activities will continue to be available as well.
Registration: You can register online through your MyLACERS account or by calling LACERS at (800) 779-8328, RTT (888) 349-3996. If you need assistance with registration, you may send an email to LacersWell@lacers.org. You will receive instructions on how to join via Zoom video conferencing software upon registration and an email reminder one day prior to the webinar.
LACERS YouTube Channel: Have you visited the LACERS YouTube Channel recently? Take a look at the Wellness Videos playlist for a variety of videos focusing on financial health, physical health, and more!
Diabetes 101: Take a moment to learn about Diabetes and how you can leave a legacy of health for you and your loved ones here. Please contact your medical provider directly (Kaiser Permanente, Anthem Blue Cross, UnitedHealthcare or SCAN Health Plan) for additional resources regarding this wellness topic.
MEMBER RESOURCES
Upcoming Board of Administration Meeting: There will be a special Board meeting on Wednesday, December 8 at 10:00 a.m. and a regular Board meeting on Tuesday, December 14, at 10:00 a.m. Click here for more information.
*ADA Statement: Sign Language Interpreters, Communications Access Real-Time Transcription, Assisted Listening Devices, or other auxiliary aids and/or services may be provided upon request. To ensure availability, you are advised to make your request at least 72 hours prior to the meeting you wish to attend. Due to difficulties in securing Sign Language Interpreters, five or more business days notice is strongly recommended. For additional information, please contact (800) 779-8328 or RTT (888) 349-3996.