LACERS Retired Members September Update
Quick Links: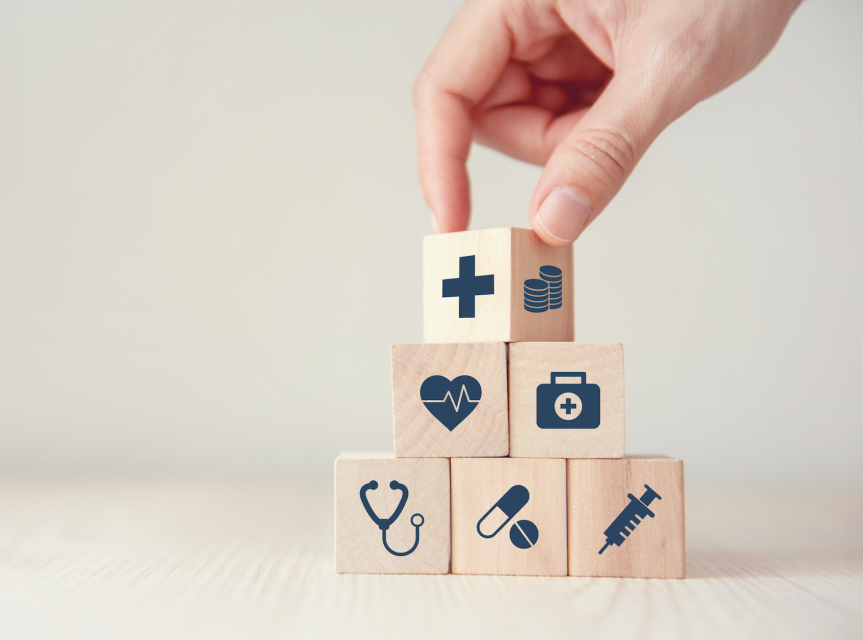 From the General Manager's Desk: LACERS Reports Preliminary 1.1% Investment Return for Fiscal Year 2019-20
Fiscal Year 2019-20, as you can imagine, was a year of uncertainties for investments. With the economy stalled due to the COVID-19 pandemic, LACERS ended the fiscal year with a slightly positive return thanks to an investment policy and asset allocation that is designed to withstand volatility and fluctuations in the market through a diversified portfolio that includes U.S. Equity, Non-U.S. Equity, Core Fixed Income, Credit Opportunities, Private Equity, Public Real Assets, Real Estate, and Cash asset classes.
Despite these severe economic and market headwinds, LACERS' annual rate of return garnered 1.1% net of fees relative to the total fund benchmark of 4.0%. LACERS posted positive returns in the second quarter, which helped to offset the investment losses experienced during the initial phase of the pandemic.
While some attempt to draw parallels between the recent Covid-19 economic shock and the Great Financial Crisis (GFC), it is important to remember that the underlying causes and ultimate solutions to these issues differ greatly. Solving the problems brought on by the GFC required significant legal and regulatory reforms. Whereas during this pandemic, both Congress and the Federal Reserve are responding with extraordinary measures designed to absorb much of the economic impact from the pandemic.
During this unprecedented time, even the most sophisticated investors are reviewing their portfolios to determine the next steps. The LACERS Board and staff already know their next steps: remain calm and stay the course! The LACERS Board takes a long-term strategic view in establishing a diversified asset allocation policy that ensures the hard-earned retirement benefits will be paid over the decades to come.
For additional information, listen to LACERS Board of Administration meetings, via ZOOM, every second and fourth Tuesday of each month at 10 a.m. Click here for log-in information.
Open Enrollment Update
Open Enrollment for the 2021 plan year will be from October 15, 2020 to March 31, 2021. Due to different City-sponsored programs competing for LACERS health staff's availability, the typical Open Enrollment period will be extended to allow Members and staff more time to process health plan enrollments and changes.
You will receive an Open Enrollment packet in early October, as normal. It will include all the pertinent information, including an overview of health plan updates for 2021 and the latest Health Benefits Guide (HBG).
Criteria for qualifying events can be found on our website here.
Due to the threat of COVID-19, LACERS will not be holding its traditional Open Enrollment in-person events this year, and will instead conduct meetings via Zoom with the option to call-in via phone. LACERS will offer these virtual meetings with each carrier (Anthem Blue Cross, Kaiser Permanente, SCAN Health Plan, UnitedHealthcare, Delta Dental, and Anthem Blue View), which will include LACERS updates for the coming plan year, a presentation by the carrier, and a question and answer session.
Be sure to review more details about the upcoming Open Enrollment process, including how you can receive support using Zoom, here.
Wildfire Impact on Members
Our hearts go out to those affected by the recent wildfires. If you're a LACERS member who's been impacted, please keep the following information in mind to make sure that you continue to receive your LACERS benefits and have access to the help and information you need:
Please click here to view resources that are available to help Californians and other regions recover after a natural disaster.
Escape the Weather with City of Los Angeles Relief Centers
We have been experiencing intense weather over the past weeks. To combat these extended periods of high temperatures and smoke, the City of Los Angeles provides centers at facilities throughout Los Angeles where community members can go to escape the weather. Click here to see if and when these centers will be available, and read about safety tips to help you stay safe during periods of intense weather.
Now Available: Pension Verification form & Change of Email form
Are you planning to request an Award Letter or a Balance of Contributions Letter from LACERS? A Verification of Pension Request form is now available at lacers.org for you to download and fill out. You can also ensure you are kept up-do-date with communications from LACERS by providing us with your most current email address. If you do not have an email address on file through a MyLACERS account, you can now fill out and submit the Change of Email form.
COVID-19 Resources
As we continue to navigate COVID-19, the Mayor's office has put together the following information with ways to protect yourself and your loved ones. Click here to access the information, available in a variety of languages.
Flu Prevention Tips
While COVID-19 is on the forefront of everyone's minds, we cannot forget that Flu season is just around the corner. The best way to combat the Flu is to educate yourself and prepare. The Center for Disease Control and Prevention provides Flu prevention tips here.
Please contact your medical provider directly (Kaiser, Anthem Blue Cross, United Healthcare or SCAN) for additional resources regarding the wellness topic or activity mentioned in this article.