LACERS Well Calendar of Events
JOIN OUR WELLNESS EVENTS. YOU'LL BE GLAD YOU DID!
Dietary Approaches to Stopping Hypertension (DASH Meal Plan): Tuesday, April 18, 10:00 a.m. – 11:00 a.m.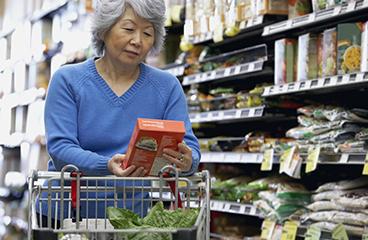 The typical American meal plan has more salt than the body needs. In this webinar you will learn about high blood pressure, ways to decrease salt, and identify heart-healthy foods. You will be invited to create a realistic action plan using your strengths to improve your heart health.
Register for the DASH Meal Plan Webinar
Plant-Based Meal Planning: Tuesday, April 25, 10:00 a.m. – 11:00 a.m.
Eating plant-based meals has been shown to help people maintain a healthy weight, healthy heart and overall health. In this webinar you will learn how you can create healthy plates using plant-based proteins and identify ways to meet all your nutritional needs. You will also be invited to create a realistic action plan to design your own plant-based meals.
Register for the Plant-Based Meal Planning Webinar
Prescriptions: Wednesday, April 26, 10:00 a.m. – 11:00 a.m.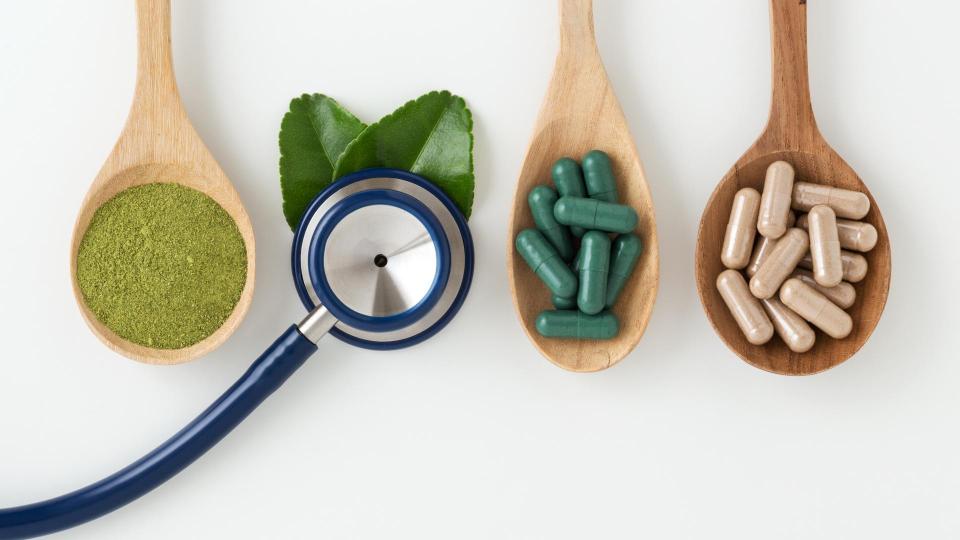 The Anthem Team offers monthly webinars via Zoom. These sessions cover various benefit topics and include time for questions from participants. During this month's session, Anthem will share information regarding prescription benefits available to LACERS Members enrolled with an Anthem Blue Cross Medicare Preferred (PPO) plan. All registered attendees will automatically be entered into an opportunity prize drawing.
All non-Anthem Blue Cross members are invited to learn more about these benefits in preparation for the upcoming Open Enrollment season in the Fall. This is a great time to learn more about other plan benefit options.
Scheduled benefit topics are subject to change.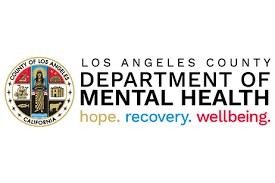 Don't miss these life-changing webinars for Active and Retired Members with Dr. Haydeh Fakhrabadi, Psy.D., CPII Clinical Psychologist!
Health, Wellness, and Wholeness: Thursday, April 13, 10:00 a.m. – 11:30 a.m.
Discover how staying emotionally and physically fit can keep you healthy and give you a positive attitude. Learn how establishing social networks and support can benefit you, your friends, your family and the community in which you live.
Late-Life Transitions: Thursday, April 20, 10:00 a.m. – 11:30 a.m.
As we age, we all face key social, physical, and psychological changes. This presentation identifies late-life transitions which can affect the way we function and offers tips on maintaining a positive self-view, feeling good about our past, and making the most of life in the face of these changes.
Emotional Intelligence: Thursday, April 27, 10:00 a.m. – 11:30 a.m.
This presentation defines emotional intelligence, the components of emotional intelligence, and explains how it impacts an individual's daily functioning in the context of interpersonal relationships. It also imparts tips on improving one's emotional intelligence in order to improve their quality of life.
Wednesday, April 12, 2:00 p.m. – 3:30 p.m.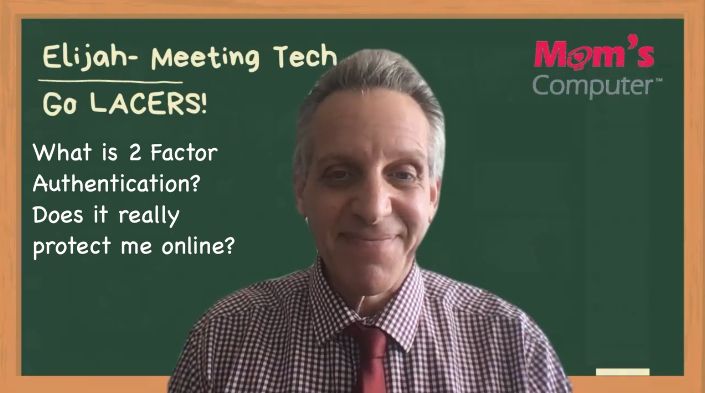 Mom's Computer will host the next monthly Technology class on Wednesday, April 12, at 2:00 p.m. These classes help Members navigate the changing technology landscape and offer tips on using computers, smartphones/tablets, the Internet, and more.
Wednesday, April 19, 9:30 a.m. – 11:00 a.m.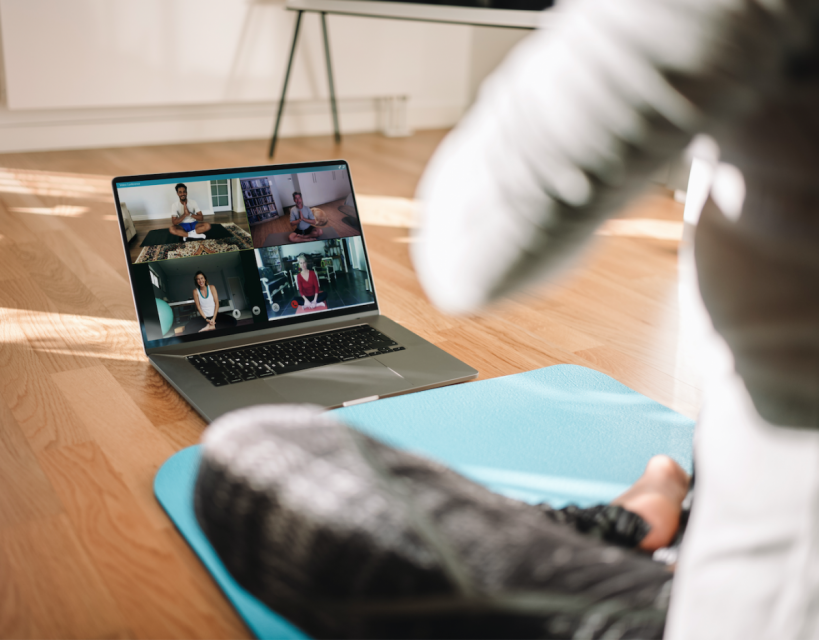 Join Coach Sean Foy on Wednesday, April 19, at 9:30 a.m., as he shows you how simple it can be to train in the comfort and convenience of your home. He takes pride in empowering you to realize your desired personal health and fitness goals by providing ongoing inspiration, training, tools, and coaching during each session.
Wednesday, April 26, 2:00 p.m. – 3:00 p.m.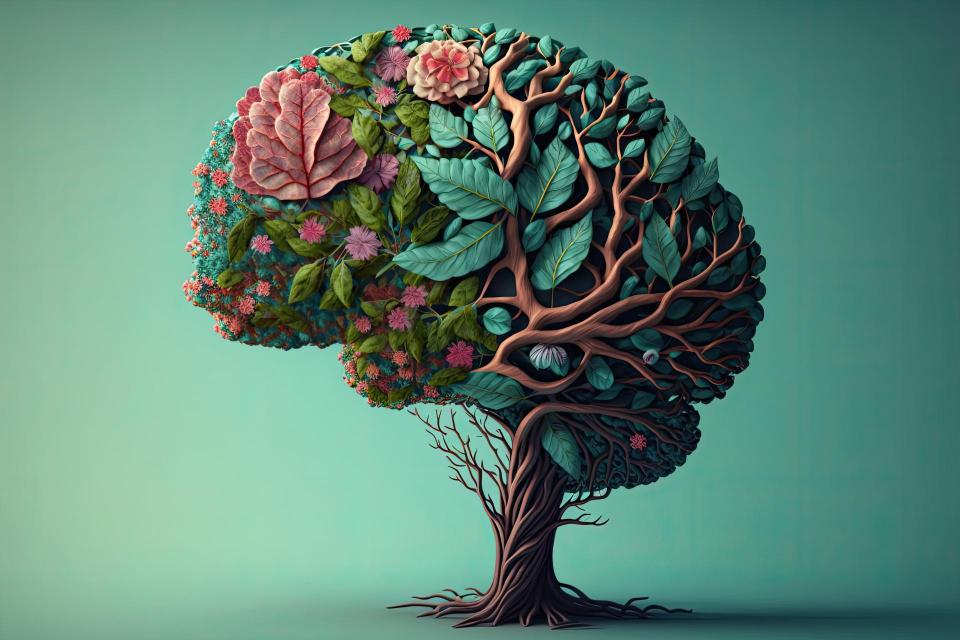 Alzheimer's Los Angeles (ALZLA) will be hosting their next monthly Brain Health class via Zoom on Wednesday, April 26, at 2:00 p.m. ALZLA's mission is to improve the lives of local families affected by Alzheimer's and dementia by increasing awareness, delivering effective programs and services, providing compassionate support, and advocating for quality care and a cure. Don't miss these informative monthly virtual classes.
DID YOU KNOW?
Many classes are available on a recurring, monthly basis, so be sure to check the LACERS Well Event webpage for additional class dates and details.
Spots are filling fast. Register via MyLACERS.
REGISTERING AND PREPARING FOR EVENTS: If you need assistance registering for an event, email LacersWell@lacers.org or call LACERS at (800) 779-8328. For all in-person events, please complete the online waiver before the event. For information regarding ADA accommodations, please click here. Once registered, expect Zoom access information to be provided at least one day before your event.