LACERS Retired Members January Update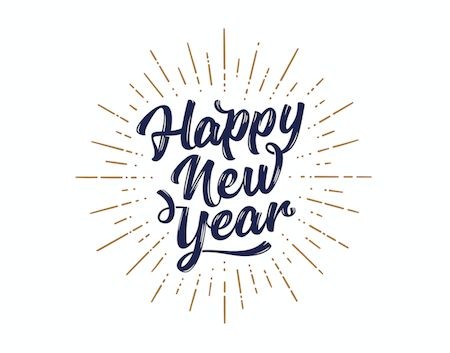 Quick Links:
LACERS' General Manager New Years Message
On behalf of LACERS, happy new year! Hopefully you have had a prosperous start to 2021. Take a moment to read a new years message from LACERS' General Manager, Neil Guglielmo, available here.
COVID-19 Vaccine Information
Do you have questions about the COVID-19 vaccine? LACERS has put together information and resources regarding the vaccine, available here.
LACERS 1099-R Forms Have Been Mailed
LACERS has completed its mailing of 1099-R tax documents to retirees and beneficiaries for the 2020 tax year. Please note that 1099-Rs are only sent to the address on file with LACERS. Therefore, if you have recently moved or changed your address, update it with LACERS as soon as possible by submitting a 'Change of Address' form that is accessible at LACERS.org/forms.
If you did not receive your 1099-R, the earliest you may request a duplicate 1099-R to be mailed to you is the second week of February. Don't want to wait for the mail? Save time by viewing and printing your 1099-R via your MyLACERS online account beginning in February.
LACERS Well Program Announcement
The LACERS Well program continues to build upon the five influences of wellbeing: purpose, social engagement, finances, health and community.
In response to the stress, the loss of connection and the overwhelming resource needs created by the COVID-19 pandemic, the LACERS Well and Champion teams have planned activities and events to focus on social connectivity, community engagement and mental health/wellness strategies.
February 2021 Upcoming Events and Activities
Visit https://www.lacers.org/lacers-well-events to register for upcoming LACERS Well events and activities to keep you connected with your LACERS family, engage with your community, and take care of yourself.
50+ Health Assessment
LACERS is excited to offer a new senior-focused health assessment tool administered by a third party, Health Improvement Solutions (HIS), that evaluates how you are doing in various areas, such as pain, movement, functionality, and many others that are important for good health. Also, specifically developed for LACERS Members is a section on discovering interests that support purposeful living. The goal of this assessment is to provide you with tools for understanding and possibly improving your health and well-being.
Please click here to learn more about, and access, the health assessment tool.
Staying Healthy and Happy in the New Year
Did you know physical activity can boost your mood, sharpen your focus, reduce your stress, and improve your sleep? These are just some of the benefits that come with incorporating physical activity into your weekly routine. Click here for helpful tips about how you can lead a more active lifestyle.
Please contact your medical provider directly (Kaiser Permanente, Anthem Blue Cross, United Healthcare or SCAN Health Plan) for additional resources regarding the wellness topic or activity mentioned in this article.
Visit the LACERS YouTube Channel!
Make it a new year's resolution to take advantage of everything the official LACERS YouTube channel has to offer! Don't forget to subscribe to the channel so that you can stay up-to-date with the new content that will be coming this year.